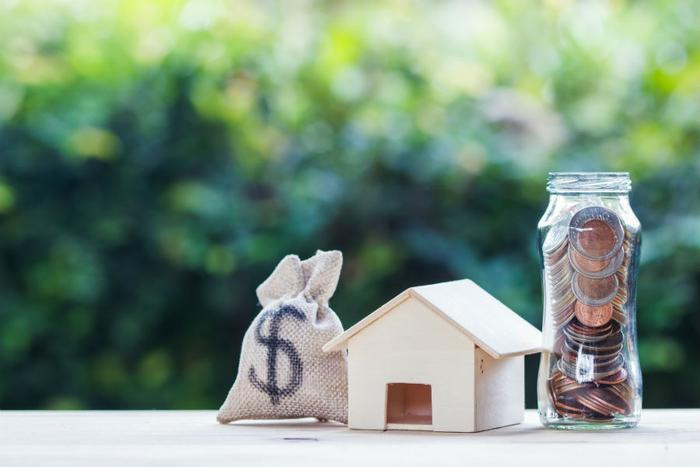 Unemployment is low and job opportunities are increasing, so it probably isn't surprising that more people would consider moving to another location to take a better job.
New research from staffing firm Robert Half shows 62 percent of employees answering a survey said they would consider moving to pursue a job opportunity. And if they could move to a city that is more affordable than their current location, so much the better.
Real estate broker Redfin has surveyed the country and compiled a list of the ten most desirable neighborhoods which are also affordable. That's an important qualifier, since "desirable" and "affordable" don't usually appear in the same sentence.
Redfin's Hottest Affordable Neighborhoods report narrows down the most popular neighborhoods that are also affordable for the average homebuyer. To do that, it incorporates a price cap of $294,000, the national median home price.
Some surprising locations
That price point won't buy much in the nation's most expensive housing markets on the West Coast, but it will buy a nice home in some surprising locations.
Since the housing market recovered, many first-time buyers have preferred urban neighborhoods. But as those properties have gotten more expensive, Redfin agent Rebecca Hall says suburban areas -- such as those found in the Baltimore metro -- are heating up.
"They're moving to areas that don't feel as dense; they have more of a neighborhood feel and that's really appealing to homebuyers," Hall said. "You can get larger single-family homes rather than the row houses Baltimore is known for, and they're less expensive. Some of these pockets are also known for desirable charter schools."
The top 10
Here's Redfin's list of the top 10 desirable and affordable neighborhoods in the U.S.:
1. McKinley Park, Chicago, IL
Median sale price: $270,000
Median sale price for metro area: $230,000
Average sale-to-list price ratio: 97.9%
Percentage of homes that sold above list price: 35.1%
2. East Mount Airy, Philadelphia, PA
Median sale price: $200,000
Median sale price for metro area: $199,000
Average sale-to-list price ratio: 98%
Percentage of homes that sold above list price: 28.1%
3. Parkville, Baltimore, MD
Median sale price: $204,900
Median sale price for metro area: $270,000
Average sale-to-list price ratio: 98.2%
Percentage of homes that sold above list price: 24%
4. Hamilton, Baltimore, MD
Median sale price: $159,500
Median sale price for metro area: $270,000
Average sale-to-list price ratio: 98.5%
Percentage of homes that sold above list price: 31.6%
5. Fircrest, Vancouver, WA (Portland, OR metro area)
Median sale price: $282,500
Median sale price for metro area: $385,000
Average sale-to-list price ratio: 100.1%
Percentage of homes that sold above list price: 20%
6. Bustleton, Philadelphia, PA
Median sale price: $248,250
Median sale price for metro area: $199,000
Average sale-to-list price ratio: 98.1%
Percentage of homes that sold above list price: 29.4%
7. Linthicum, Baltimore, MD
Median sale price: $271,000
Median sale price for metro area: $270,000
Average sale-to-list price ratio: 99.4%
Percentage of homes that sold above list price: 37%
8. Lowell, Boston, MA
Median sale price: $249,250
Median sale price for metro area: $471,100
Average sale-to-list price ratio: 102.5%
Percentage of homes that sold above list price: 38.9%
9. Fox Chase, Philadelphia, PA
Median sale price: $219,000
Median sale price for metro area: $199,000
Average sale-to-list price ratio: 98.4%
Percentage of homes that sold above list price: 30.2%
10. Beacon Hill, San Antonio, TX
Median sale price: $213,264
Median sale price for metro area: $220,000
Average sale-to-list price ratio: 98.5%
Percentage of homes that sold above list price: 46.2%