---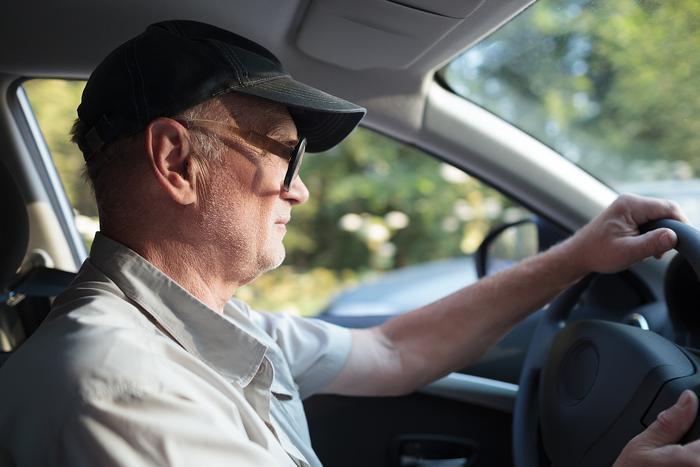 If you want to spark a lively discussion among a multi-generation group, just bring up the topic of elderly drivers. Suggesting that older drivers hang up their keys often draws a heated response.
According to the Insurance Institute for Highway Safety (IIHS), the number of licensed drivers 70 and older increased 30% between 1997 and 2012. The proportion of the 70-and-older population with licenses went from 73% in 1997 to 79% in 2012.
The main argument for taking older drivers out of their cars is safety but the most recent statistics don't really back it up. That same IIHS study found fewer older drivers died in crashes and fewer were involved as drivers in fatal collisions during 1998-2012 than in years past.
A total of 4,079 people ages 70 and older died in motor vehicle crashes in 2012, 31% fewer than in 1997, when deaths peaked, even though the population of people 70 and older rose 19% during this period. The per capita death rate among older people has fallen 46% since 1975 and is now at its lowest level.
Not so fast
A University of Missouri (UM) researcher says families should not be so quick to take away an aging parent's car keys, pointing to a number of negative consequences that might outweigh safety concerns.
UM's Angela Curl suggests that if just one member of a couple stops driving, negative consequences result for both the driver and non-driver. The researcher recommends that the elderly, and their adult children, carefully discuss and plan for the transition to driving cessation.
"Individuals should recognize that making the decision to stop driving is a major life change that needs to be taken seriously," Curl said. "The safety of the driver should be discussed as just one factor among many."
When someone stops driving, they lose much of their mobility and independence. So Curl says there should be discussions about alternative transportation options or, possibly, relocation, so that the individual or couple retains some mobility.
Develop a transportation plan
"If the family wants to help, it's best to come up with a concrete transportation plan ahead of time," Curl said. "These are complicated, difficult decisions, and mediation of the discussion can often be helpful through, for example, a social worker or counselor."
In her study, Curl found that when one spouse stopped driving, both spouses were less likely to continue working or to serve as volunteers, even if they had been engaging in those activities for a long time. That likelihood decreased further over time.
"People who are in the process of making the decision to stop driving often think that their spouses will compensate for their inability to drive," said Curl. "However, in our research, we found that having a spouse who can drive does not completely remove the negative consequences of driving cessation."
On the other hand
That said, there are times when it is prudent for an older driver to transition to being a passenger only. In most cases physical or mental impairments are the reason. If you think an older family member may be at increased risk as a driver, take a ride with him or her.
As a passenger you should be able to judge how well the driver negotiates traffic flows and whether driving skills have seriously degraded. If you see a problem, address it directly but with sensitivity.
If a decision is reached ending someone's driving career, Curl says families need to be ready to ease that transition and mitigate the negative consequences that are sure to show up.
---