---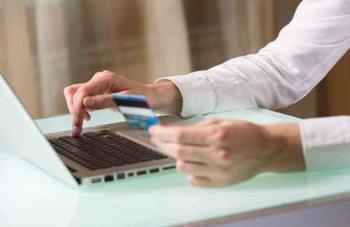 There are many rewards credit cards to choose from, and some rewards are better than others. But do you know how much better some are?
The personal finance website CardHub.com recently calculated what cardholders stand to get over a two year period, then did a side-by-side comparison. Over that two year period, the study found an $800 difference between the best and worst rewards.
According to the authors, Capital One offers the best credit card rewards program, with a score 49% higher than last place finisher TD Bank. The difference between the two programs is $812 over two years.
Capital One offers two Quicksilver rewards cards – the Quicksilver Card for excellent credit and the Quicksilver One Card for just average credit.
The Quicksilver Card for excellent credit provides unlimited 1.5% cash back on every purchase. In addition, there is a one-time $100 bonus if you spend $500 on purchases within the first three months.
The Quicksilver One Card is almost as rewarding. It has the same unlimited 1.5% cash back on every purchase but lacks the $100 bonus. It also charges a $39 annual fee while there is no fee with the Quicksilver Card.
By way of comparison, the TD Bank Visa Credit Card pays a $100 bonus when you spend $500 in the first 90 days. It also pays 2% on purchases from local delis, fast food restaurants, and coffee shops, as well as casual restaurants and fine dining, plus 1% on all other eligible purchases.
Most rewarding for travel
How you use your rewards can also make a difference in the benefits. For example, the study found using Capital One rewards for travel produced 54% more value than using the points for merchandise.
Ease of use for rewards is sometimes a major factor. The study found Discover has the most consumer-friendly redemption policies; Fifth Third Bank has the most restrictive policies.
The authors offer some advice for choosing a rewards card. They say to start with identifying where you tend to spend the most money and to find a card that rewards that particular activity. For example, if you rarely eat out, don't choose a card that weights its rewards toward restaurant spending.
Consider a card's earning potential, but don't overlook the redemption value. Both are important. Look for a nice balance between the two.
If you are not particularly detailed-oriented, choose a card with the fewest hassles. If you are undecided about which rewards suit you best, go with cash back. It's usually hard to beat cash.
Finally, don't overlook annual fees. Choosing a card with no annual fee will put you ahead. Paying an annual fee will cut into any rewards you might gain.
---