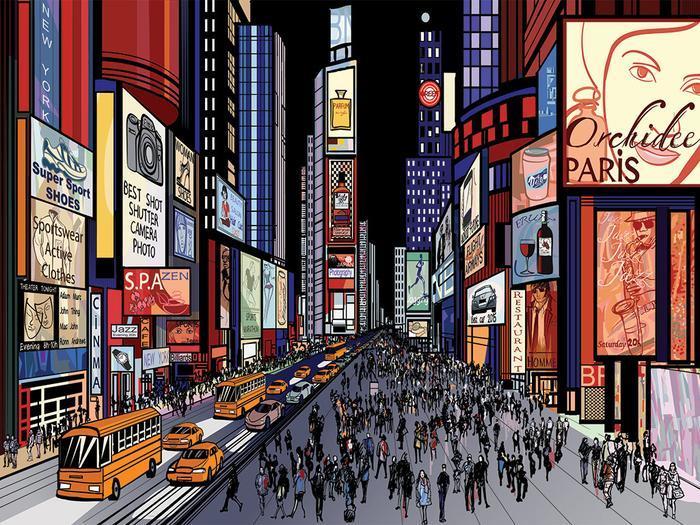 If you're like me and love the theater, there is nothing like Broadway. The Theater District in New York City, considered the home of the American theater industry, is located along Broadway in Midtown Manhattan, between 42nd and 53rd streets, including Times Square. It's also known as "The Great White Way" because Broadway was one of the first streets in the United States to be lit with electric lights.
I saw my first Broadway show, The Sound of Music, as a child and I've been hooked ever since. Attending a play is a wonderful experience, but it can be expensive, with ticket prices exceeding $100. Don't let the prices deter you. There are discounted options to experience Broadway without sticker shock.   
Discounted Theater Tickets
Goldstar
Sign up for the app or register online for weekly offerings that can save you up to 50% off theater tickets.
An app that offers discounted tickets, same day or for one week in advance, for shows in NYC, DC, Philly, Connecticut, Boston, Chicago, Los Angeles, Seattle, SF Bay area, and London.
TKTS, A Not-For-Profit Service Organization for the Performing Arts
It offers a wide array of Broadway and Off Broadway musicals, plays, and dance productions on sale every day at 20% to 50% off regular prices, for same day tickets or next day matinee.
Four locations: Times Square, under the red steps in Father Duffy Square at Broadway and 47th Street; South Street Seaport, at the corner of Front and John Streets, at 190 Front Street; Downtown Brooklyn, in 1 MetroTech Center at the corner of Jay Street and Myrtle Avenue Promenade; Lincoln Center, at the David Rubenstein Atrium at 61 West 62nd Street.
Purchase a New York City Pass and you'll get discounted tickets for Broadway shows. Once you have your New York Pass, simply contact their ticket partner, The Applause Tickets, and receive a 10% discount on a Broadway show.
Broadway lore and more
There is a rich history within the Broadway Theater District. Who are the famed actors? What's the longest running musical? What's a blockbuster? To round out your experience, take a guided or self-guided behind the scenes tour.
Free Tours by Foot
Uncover the secrets, stories, and strange superstitions of the Theater District guided by a veteran New York actor and discover little-known parts often overlooked in tour books. Wednesday at 10 am, 2 hours. Tour is free; you decide what, if anything, the tour is worth when it's done. Reservations required.
Offers a free self-guided tour of the Broadway Theatre District covering some of the major theaters in Manhattan's Theater District. Takes anywhere from 1 hour 30 minutes to 2 hours.  More information.
Inside Broadway Tours
If you love Broadway, you'll enjoy hearing the stories of the great artists that have played on the Broadway stages and learning the secret histories that transpired backstage, all from professional Broadway actors and singers who are licensed tour guides. Daily at 4 pm, 1 hour 45 minutes, $35. Free for under 13 years old. Reservations required. More information.
Broadway Up Close
A behind-the-scenes look at Broadway theatre by professional working actors and stage managers who are licensed tour guides. Guides give insider info and stories from current and past shows, from the flops and disasters to the successes and legends. Daily at 11 am, 1 hour 45 minutes. Adult $35; Child (12 and younger) $30. Reservations required. More information.
--
Editor's note:  The author of this story has no financial interest in the companies, products or services discussed and has accepted no gratuities, payments or free merchandise. Any samples provided for research purposes were returned immediately upon conclusion of the research.