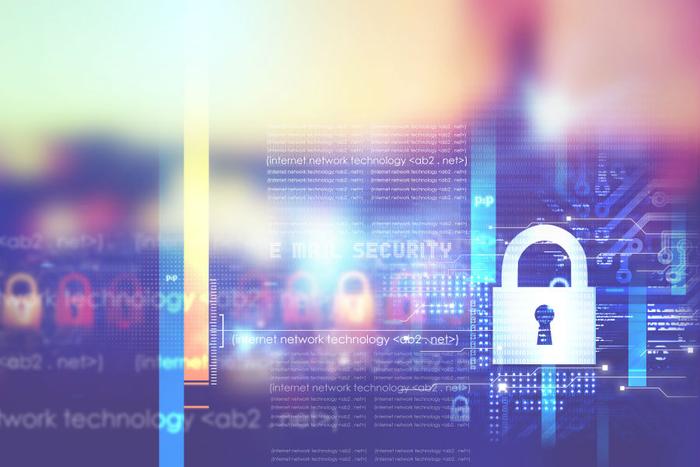 Nothing matters and Arby's wants your money, according to the regular, depressing message delivered by the parody Twitter account Nihilist Arby's. Or, in the Nihilist account's own words: "Do drugs. Punch a stranger. Make love to your cousin. Enjoy Arby's. Arby's doesn't judge. Arby's doesn't care."
Punk bassist and humor-writer Brendan Kelly amassed 345,000 followers with his weekly Tweets parodying Arby's and life itself. But for a page that regularly reminds fans that they will one day die and nothing is permanent, it's somewhat poetic that every single Tweet on the Nihilist Arby's account was recently deleted by a teenager trying to extort Kelly for a grand total of $130.
Kelly told PR Week on Thursday that he could no longer access his account after hackers logged on and changed his password. He later learned that his account information had been sold on a message board.
With his entire portfolio offline, Kelly got some unexpected help from the real Arby's.
The fast-food chain, which has 827,000 followers on Twitter, offered to contact a Twitter representative to help Kelly get his account back, explaining in an interview with PR Week that people had mistakenly assumed Arby's was behind the attack.
"We never want to be a brand that comes in and sends a cease and desist and tears it down because it has such a big fan base," an Arby's spokesman said. Twitter reportedly went to work on the case, and the Nihilist Arby's page now appears to be restored, with the satirical Tweets back online.
"Did I die? Whatever. it was pretty much the same, honestly," Nihilist Arby's told fans yesterday.
It's not the first time that Nihilist Arby's has received help from the non-Nihilist one. The chain several years ago surprised Kelly with a delivery of free sandwiches and a therapy puppy.
Grades and lunch money
Speaking of teenage hackers, high school students in Michigan were caught hacking the school district's computer system in an attempt to change their grades and give themselves more lunch money.
In a message to parents, the school district said that its investigation into the matter was still ongoing and that it would be working with forensic data experts to understand the full extent of the hack.
"Though we encourage our students to take responsible action, sometimes they make choices that do not reflect our guiding principles," a message reads on the school's website.
Law enforcement's phone-tracking company of choice
Those who have served time, or have a loved one currently serving time, have probably heard of Securus Technologies, one of the few companies that controls phone communications and sometimes even in-person visitations between inmates and the outside world.
What Securus does with all that phone data has remained somewhat unclear until recently. It turns out that the company also offers law enforcement a service that allows them to surreptitiously track the location of nearly every cell phone in the country, according to data recently uncovered by the New York Times.
As Securus now faces a potential Senate investigation for helping police spy on phone locations without a court order, an independent hacker took it upon himself to show just how unstable Securus' own cybersecurity is.
The site Motherboard is reporting that a hacker showed them stolen data -- such as usernames, passwords, and internal company files -- that they obtained by breaking into the Securus servers.
BMWs
Security researchers recently found flaws in the software of BMWs that could allow hackers to remotely gain access to the automaker's luxury vehicles.
The findings by the Keen Research Group come at a time when consumer groups and safety researchers have expressed concerns about the security of the software that powers cars, both self-driving vehicles and normal ones. Experts and the industry itself have repeatedly described modern cars as "computers on wheels," with Blackberry estimating that more than 100 million lines of code powers the average sedan.
Researchers at the Keen Research Group studied BMWs, they wrote in their report, because its vehicles are now often "equipped with the new generation of 'Internet-Connected' Infotainment systems."
"While these components have significantly improved the convenience and performance of customers' experience, they have also introduced the opportunity for new attacks," the researchers explain.
After publishing their technical report describing over a dozen vulnerabilities related to the technology, BMW announced it would use a software "patch" to fix the problem, which was also developed by the Keen Research Group. Consumers are invited to visit the dealership so they can receive the software upgrade.
Rather than try to hide the findings, BMW announced that it is honoring the Keen Research Group for their work and plans more partnerships in the future.
"In response to what has become a race between technological progress and new, presently unknown attack scenarios, the BMW Group has launched a comprehensive cybersecurity action plan, which includes tests conducted both internally by the BMW Group and with the help of independent institutions," the company said.