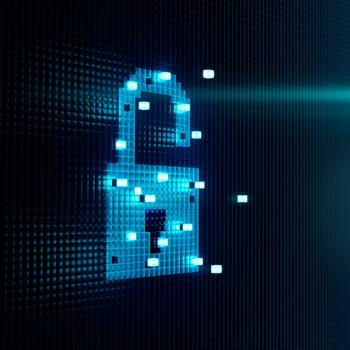 Security experts say that a hack resulting in the passport numbers of 327 million Marriott customers getting stolen would have been worse if their actual, physical passports were stolen. Thanks for your security expertise, captain obvious.  
"There is a difference between having your passport number stolen and actually having the physical document stolen,"  Eva Velasquez, president of the Identity Theft Resource Center, said in an interview with CNET.
The publication CNET reiterated for the people in the back that "your passport number is not the same thing as your actual passport."
The assurance comes after Marriott Hotels announced last Friday that a "data security incident" involving a Starwood reservations database may have revealed information about 500 million guests.
"For approximately 327 million of these guests, the information includes some combination of name, mailing address, phone number, email address, passport number...account information, date of birth, gender, arrival and departure information, reservation date, and communication preferences," the statement from Marriott says.
Passport numbers are just another tool that can help identify thieves impersonate people. In response to the massive breach, Marriott is enrolling affected people in free identity theft monitoring for a year and setting up a dedicated hotline and website. The chain says that law enforcement is already involved.
Quora
Should I vaccinate my 9-year-old against diphtheria? People who turned to Quora to answer that and other pressing questions got more than they bargained for when hackers reportedly stole information belonging to 100 million users.
Quota announced Monday night that the data includes private messages that were exposed after a "malicious third party" somehow hacked the systems.
While regular users' passwords were stolen, people who used the site with anonymous guest accounts were reportedly safe from the breach.  
"It is our responsibility to make sure things like this don't happen, and we failed to meet that responsibility," Quora CEO Adam D'Angelo wrote Monday.  
"We recognize that in order to maintain user trust, we need to work very hard to make sure this does not happen again."
1-800 Flowers
Something that might not bode well for an on-time flower delivery: it took 1-800 Flowers four years to discover that data pertaining to its Canadian customers was hacked.
The breach affected 75,000 Canadian orders made from August 15, 2014 to September 2018, and the data included names and credit card information. The service says it takes the attack "very seriously" and adds that its United States customers are not affected.