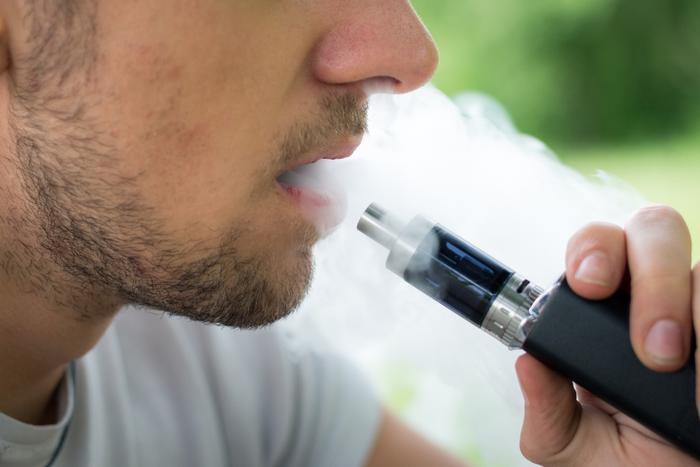 The Centers for Disease Control and Prevention (CDC) has updated the official toll of lung illnesses and deaths linked to e-cigarette use. The death toll has increased to 26, and the number of illnesses has been raised to 1,299.
Health agencies across the U.S. have focused more intently in recent weeks on patients complaining of lung illnesses to determine if there could be a connection with vaping. Officials at the CDC say an alarming number of these illnesses and deaths have e-cigarette use in common.
Perhaps more alarming is the fact that many of the victims are young. According to CDC data, 15 percent of those who either got sick or died are under the age of 18, and 21 percent are 18 to 20 years old.
THC plays a role
The CDC said most patients reported a history of vaping THC products derived from cannabis. Approximately 70 percent of the patients are males, and the overwhelming majority are under the age of 35.
The health agency says there is still a lot that health authorities don't know. For example, it isn't known what chemical or combination of chemicals in the vapor is actually causing the illnesses. It says no single product or substance has been linked to all lung injury cases.
"The outbreak is occurring in the context of a dynamic marketplace for e-cigarette, or vaping, products, which may have a mix of ingredients, complex packaging and supply chains, and include potentially illicit substances," the CDC said.
Because of the proliferation of illicit vaping products, the CDC says consumers may have no way of knowing what's in them. Many of the products can be modified by users, which could also make them more dangerous.
More information needed
The CDC says more information is needed to know whether one or more e-cigarette or vaping products, substances, or brands caused the outbreak. The FDA recently launched a criminal investigation into vaping that will focus on uncovering the cause of the illnesses by looking at the chemical makeup of the products and how people use them. 
"We are in desperate need of facts," Mitch Zeller, the agency's tobacco director, said in a statement last week. "The focus of their work is to identify what is making people sick, as well as a focus on the supply chain."
The CDC continues to advise consumers to consider not using e-cigarette products. It says those who use the products should monitor themselves for symptoms such as shortness of breath, chest pain, nausea, vomiting, and cough. If any of these symptoms are present, regulators urge consumers to seek medical attention.