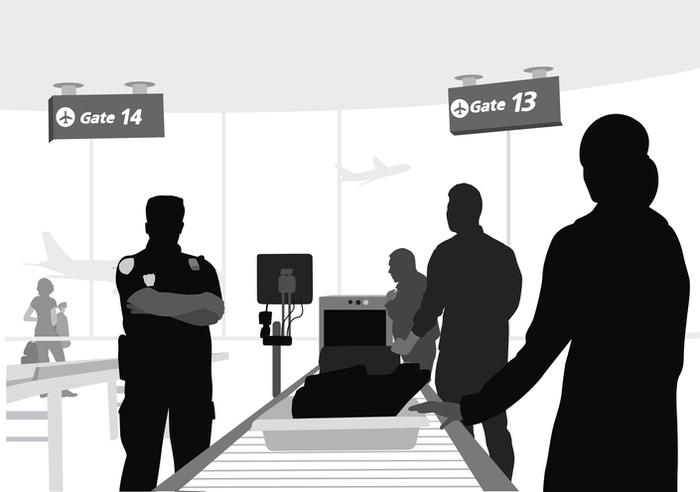 As summer travel begins this Friday – Memorial Day weekend – and continues through Labor Day, the Transportation Security Administration (TSA) is preparing airport security checkpoints nationwide to screen high volumes of passengers.
About 2.6 million passengers are expected to be screened on Friday, May 26, the busiest day of the long weekend.
Many of those passengers may not have flown in a while and the TSA suggests they get caught up on all the changes. Even those who have flown in the last few months may be in for a couple of nuances as well.
Here's what the agency shared with ConsumerAffairs:
Update on TSA PreCheck
Any parent or guardian already enrolled in TSAPrecheck can now accompany teens aged 13-17 to a TSA PreCheck screening when the TSA PreCheck indicator appears on the teen's boarding pass. Children 12 and under may accompany an enrolled parent or guardian without restriction at any time.
"Passengers can help as well by being prepared, by having their identification ready when they begin screening and checking to make sure they aren't bringing firearms, oversized liquids or any other prohibited item into the checkpoint," said TSA Administrator David Pekoske. "One person's actions can delay screening for everyone else."
Are you who you say you are?
TSA is deploying new technology solutions nationwide to modernize airport checkpoints, enhance security effectiveness, and improve the passenger experience. Credential Authentication Technology (CAT) units now verify a passenger's identification credentials, flight details, and pre-screening status, such as TSA PreCheck, without a boarding pass. With CAT, passengers only need to provide their acceptable photo identification to the officer. 
But, heads up – TSA officers may perform additional passenger verification if they think it's needed.
If anyone is worried about their images being scanned, the agency said that those travelers may opt out in favor of an alternative identity verification process without losing their place in line. 
More scrutiny of carry-ons
TSA recently installed new state-of-the-art Computed Tomography (CT) units nationwide, which the agency says greatly improves scanning and threat detection capabilities for carry-on bags. 
The upside is that the new CT units give TSA officers the ability to review a 3-D image of passengers' bags while reducing the need to physically search the contents of those bags. That means that travelers screened in security lanes with CT units no longer have to remove their 3-1-1 liquids or laptops, but they must place every carry-on item, including bags, into a bin for screening. 
Pack an empty bag
The TSA says that it's been monitoring what trends are happening at U.S. airports and recommends that travelers start with a completely empty bag and take a minute to know what items can be carried on before they go. 
"When airline passengers begin packing for travel with an empty bag, they are less likely to be stopped at the security checkpoint for having prohibited items. Prior to packing that empty bag, check TSA's What Can I Bring? tool to know what is prohibited," the agency noted. 
Guns'll getcha!
One huge concern is the number of firearms that passengers have tried to get through security checkpoints in the last few months. TSA officers intercepted 1,508 firearms at airport security checkpoints during the first quarter of 2023 – more than 93% of them loaded. 
If you try to get a firearm through security, you will get stopped, maybe fined, and the government will confiscate your gun and you won't get it back.
And that fine isn't cheap, either. Trying to bring a loaded firearm or unloaded firearm with accessible ammunition in a carry-on could cost you $3,000 - $10,700, plus a criminal referral. Unloaded firearms carry a potential fine of  $1,500 - $5,370 + criminal referral for anyone who tries to bring one through a TSA checkpoint. 
For anyone who wants to travel with a firearm, the rule is simple: "You may still travel with a firearm – it just must be properly packed in your checked baggage and you must declare it to the airline," Pekoske said.