---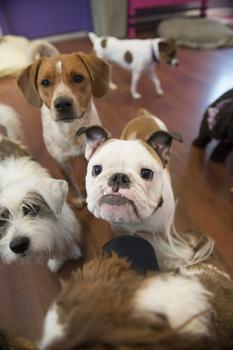 There's no doubt that a lot of people love having dogs around. According to statistics released by DogHQ, a site that gives pet advice, 39% of U.S. households own at least one dog, and nine out of 10 owners consider their dog a member of the family.
But what's the total cost of owning man's best friend?
Based on figures put together by GoldenMeadowRetrievers.com, the cost ranges between $1,025 and $4,000, excluding emergency treatment.
Here's the breakdown:
Unless you're adopting from a pound, the cost of a new puppy or dog is somewhere between $50 and $2,500, depending on the breed.
It costs $190 to $250 to spay or neuter your dog and the bigger your dog is the more it's going to be.
And depending on whether you buy regular or premium, dog food will run you somewhere between $75 and $250 a year. The size and age of your dog will have a lot to do with what your yearly food costs will be.
And trips to the veterinarian? Depending on where you live the price will be in the range of $210 and $300, yearly, which will be for exams, vaccinations and the very first check-up your dog receives.
For some dogs, emergency visits to the vet will be necessary. For others, specialized treatment will be needed. The price for both forms of care can be anywhere between $3,500 to $5,000.
And it's safe to assume that you want your dog to look and smell nice. If you do, the cost will range between $250 and $400. This includes money for nail trimmings, brushings, regular baths and dental care.
Not getting these things done can bring about a lot of problems, which may cost you more money in the long run, as skin problems, fleas and ticks can easily develop through a lack of proper care. 
And you can't forget about the extras. Dogs will need food bowls, collars, leashes, dog beds in some cases, toys and different things they can chew on. And that's just some of the items they'll need. The cost for these kinds of things will be in the neighborhood of $250 to $400 per dog.
Birthday presents
But a lot of owners will spend much more.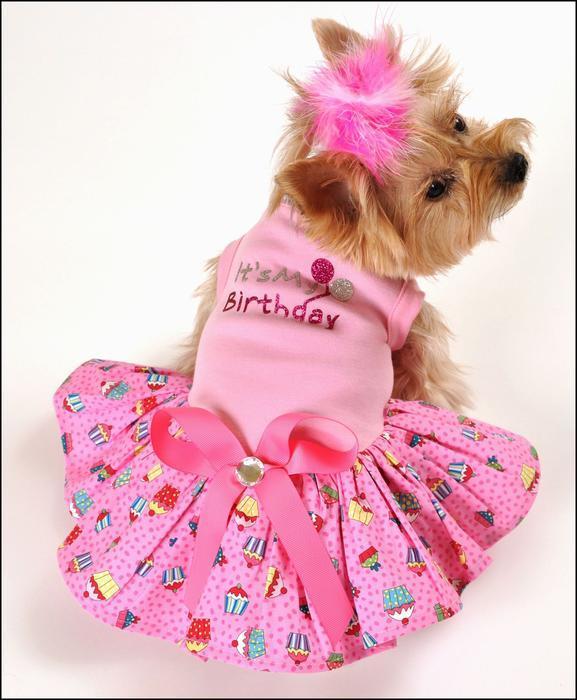 The folks at DogHQ say that 36% of owners give their dogs presents on their birthday and 16% have even purchased their homes or cars with their dog in mind.
Mario DiFante, who put together Pet Fashion Week in New York City, says people are spending more and more on their dogs these days, and they're buying a lot of the same items they would buy for a friend or family member.
"Many of us consider pets as the new babies," said DiFante in a published interview. "That means clothing furry little ones in an ever-expanding range of sweaters, raincoats, leather jackets and dresses." 
And according to a survey conducted by CouponCabin.com, 34% of owners said they spend more on their pets than they do on the people in their lives. In addition, the survey shows that 75% of pet owners will spend the same amount or more on their pets regardless of the economy.
Jackie Warrick, president and chief savings officer at CouponCabin, says there's nothing wrong with buying extras for your pet, but you should keep things moderate.
"Pets play a huge role in our society and are often treated like members of the family," she said. "Many people keep their pet spending within reason, but sometimes it can get out of control. It's important to keep an eye on how much you're spending on your animal companions and not get carried away with extravagant or unnecessary pet purchases."
However, many owners feel their pets are completely worth it when it comes to buying a few fancy extras, because their dogs give back so much in return.
Health benefits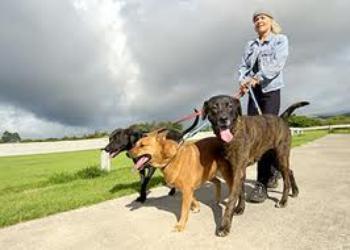 According to the American Heart Association, dog owners have 54% more of a chance of reaching the recommended physical activity levels than people who don't own a dog.
And pet owners in general have been known to have better cholesterol readings, lower blood pressure and lower feelings of anxiety. Pet owners have less of a chance of becoming obese as well.
Plus, there are plenty of emotional benefits to being a dog owner, experts say.
Aubrey Fine, who's a professor at California State Polytechnic University and an expert on the relationship between pets and their owners, says a dog can really bring out the child in you.
"Playfulness is the mindset of a sense of joy and interacting in a healthy manner," he said in a published interview. "Having a dog in your life definitely provides you with an outlet to release that inner child, so to speak. How many of us have acted silly in front of our pets, and we wouldn't act that way in front of our friends?"
Additionally, Fine says dogs are great at providing comfort for their owners in times of stress.
Dogs are an "emotional barometer," he says. "One of the things that research has shown is dogs have learned over the years, perhaps better than any other being, how to read out non-verbal behavior."
Thanks
Keep an eye on your inbox, the lastest consumer news is on it's way!
Unsubscribe easily whenever you want
---