---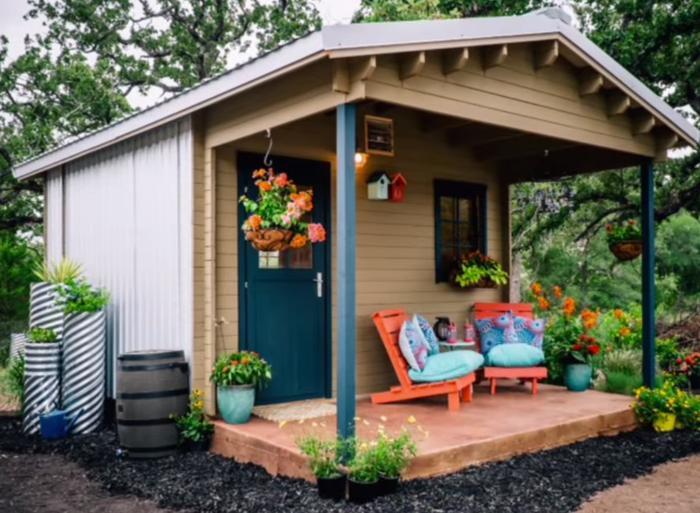 For millennials, it's the little things in life: same-day delivery, craft brews, the ability to express an entire thought using only emoji. Other groups may view them as entitled, but ironically, it doesn't take much -- or much square footage -- to make a millennial happy.
As we reported, the "tiny house" movement jives rather well with the budget constraints and lifestyle of young people -- but they're not the only ones getting in on the trend. Older people, both single and partnered up, have also enjoyed the budget-friendly nature and practicality of small space living.
Now, it appears small space living is taking on city life, in the form of micro-unit apartments and condominiums. As rents go up in the nation's most expensive markets, some developers are finding there is a market for apartments smaller than 400 square feet.
The National Association of Realtors (NARS) notes that small space living is not a new concept, of course. New Yorkers are used to coming home to just a few hundred square feet, as are residents of other big cities like Tokyo, Paris, and Singapore to name a few. But as the practicality of small space living begins to outweigh its perceived encumbrances, more consumers all over are happily snapping up teeny tiny spaces in big cities.
Health concerns
There is a health component to small space living, however -- one which has left many wondering how small is too small. Cramped conditions can take a toll on one's mental and physical well-being, experts say.
"Micro-apartments might be fantastic for young professionals in their 20's," says Dak Kopec, director of design for human health at Boston Architectural College and author of Environmental Psychology for Design. "But they definitely can be unhealthy for older people, say in their 30's and 40's, who face different stress factors that can make tight living conditions a problem."
Home is supposed to be the safe space on the other end of a day spent enduring cramped office buildings and crowded streets -- the light at the end of the tunnel. But if that mental reprieve gets taken away, there can be consequences. Too much crowding-related stress has been shown to increase rates of domestic violence and substance abuse, Kopec tells The Atlantic.
While micro-apartments may address the need for affordable housing in cities, the task of imbuing them with some mental breathing room presents a whole new challenge.
Views and amenities
The East 27th Street building in New York City -- winner of a 2012 competition to design and build a residential tower of micro-units -- does a good job rounding out the concept of small space living. What residents lack in physical space, the building makes up for in views and amenities.
Units boast nine-foot high ceilings, while the building itself offers a gym with floor-to-ceiling park views, a lobby with a public garden and a Juliet balcony. Eric Bunge, a principle at nArchitects, says features like these can help reduce the risk of claustrophobia and balance the discrepancy between housing standards and actual housing conditions.
When this balance is achieved, most city officials agree that small space living can play a big role in cities. In declaring affordable living options crucial to the health of the city, former Seattle Mayor Mike McGinn shares the sentiment of Mayor Bloomberg in New York.
"It's not good for the health of the city to create jobs here and not create places to live," said McGinn.
---