---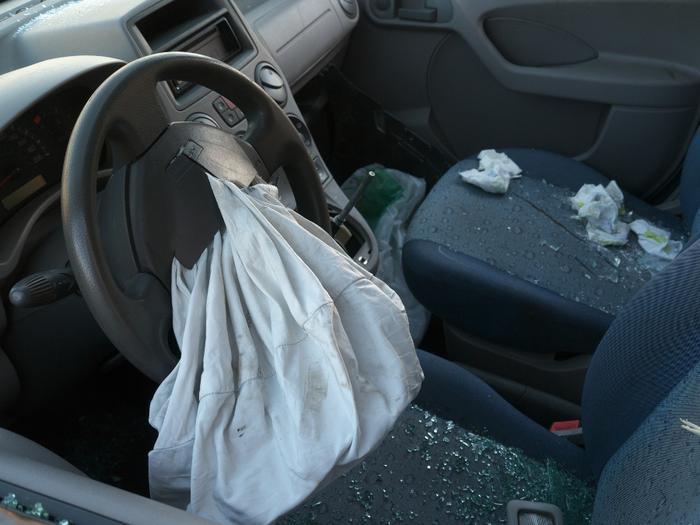 The expanded Takata airbag recall means that millions more cars will be getting new airbags sometime, although with an estimated total of 34 million defective airbags, it is going to take years for the massive effort to be complete.
While this introduces an air of uncertainty, it also means that millions more cars will be fixed eventually, notes Jack Gillis of the Consumer Federation of America.  
"There is good news and bad news with the announcement of the Takata air bag recall:  the good news, millions more Americans are covered for a fix to this serious problem, the bad news, it could take years to get safe parts manufactured and replaced in affected vehicles," said Gillis, CFA's automotive expert and author of The Car Book, published with the Center for Auto Safety.
What to do
Gillis offers some tips for consumers wondering if their car is included, or will eventually be included in the recall.
Obtain your vehicle's identification number (VIN) by looking in at your dash from the outside of the driver's side or on the outer edge of the driver's door.  (It is also available on your registration card.)
Go to www.safercar.gov/vin and type in your VIN. Alternatively, the nonprofit Center for Auto Safety offers a complete list of Takata recalls to date. 
If your vehicle is part of the recall, contact ANY dealer of your vehicle immediately to schedule a replacement appointment — there is no charge for this fix.
Ask your dealer (or the manufacturer of your vehicle) for a 'loaner vehicle' while parts are being manufactured.
If your vehicle is NOT currently listed as being involved in this recall, it is important to check back on a regular basis to see if it gets added.
"The sooner you contact a dealer, the sooner you'll get on the list for repairs," said Gillis.  "Traditional recall response rates are around 70%, so in the end, if consumers don't respond to this recall, there could potentially be over 10 million vehicles with this dangerous defect on the road."
"While the root cause of this problem is not fully understood, humid regions with high moisture in the air can exacerbate the problem.  Consumers in those areas have likely already received a recall notice and should respond immediately," added Gillis.
What else?
Of course, there's some question whether all of the defective airbags have been identified, which isn't much comfort to consumers, especially those driving older cars in humid areas
Other than taking the bus or staying home, how can you avoid being hit in the face with flying projectiles? Good question, and one to which there's not yet a definitive answer.
"Folks shouldn't have to drive around wondering if their airbag is going to explode in their face or if their car is going to be on another recall list," said U.S. Sen. Bill Nelson (D-Fla.), the top Democrat on the Senate Commerce Committee and a key figure in a congressional probe into the defective airbags.  "We've seen the recall list double now to 30 million cars.  Let's hope Takata's admissions today tells us the whole story." 
"But Floridians, especially, have reason to be worried because the evidence is that these airbags explode in more humid climates.  This needs to get fixed pronto," he added.
---