---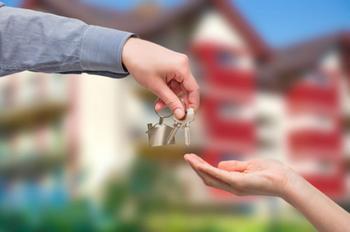 Sales of new single-family houses rose in July for a second consecutive month.
The Commerce Department reports sales shot up 12.4% from the revised seasonally adjusted annual rate of 582,000 in June to a rate of 654,000 last month. The sharp advance also put the July rate 31.3% above the year-ago rate of 498,000.
Pricing and inventory
New-home prices, on the other hand, were mixed. The median sales price of new houses sold in July was $294,600, down $15,900 from June and a decline of $1,400 from July 2015. The median is the point at which half the houses sold for more and half for less.
The average sales price was $355,800, a gain of $2,300 from the month before and a year-over year advance of $13,900.
The seasonally adjusted estimate of new houses for sale at the end of July was 233,000, which translates into a supply of 4.3 months at the current sales rate.
The complete report is available on the Commerce Department website.
---