---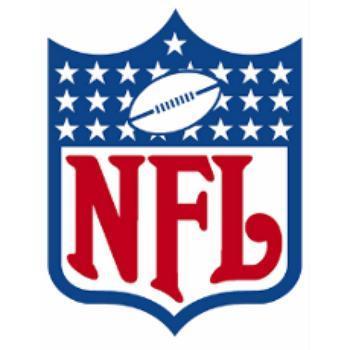 Let's call it what it is: the National Couch Potatoes Convention -- because that's pretty much what it boils down to.
The National Retail Federation is projecting 181 million people will tune in this coming Sunday when the Denver Broncos take on the Seattle Seahawks in the Super Bowl. It's the most watched professional sporting event in America, drawing more than 75% of all U.S. TV viewers.
And, according to NRF's Super Bowl Spending survey conducted by Prosper Insights and Analytics, those viewers will spend an average $68.27 on gameday grub, athletic wear, decorations and TVs -- about the same as last year. Total spending is expected to hit $12.3 billion.
"As football fans gear up for the most anticipated game of the season, retailers are making sure they have an ample assortment of accessories, decor, athletic apparel items and even new televisions," said NRF President and CEO Matthew Shay.
What we buy
According to the survey, more than three-quarters (77%) will purchase food and beverages, 8.1% will purchase team apparel or accessories, and 7.2% are planning on buying a new TV to watch the game with friends and family.
This year, nearly 39 million viewers plan to throw a party and they can expect a high guest turn out, with 62 million eager viewers planning to attend a party. Restaurants and bars will see their share of fans; the survey found 10 million fans will enjoy the game from their favorite local establishment.
While the game itself is the most important part of the big day for millions of fans, the survey found that, of those planning to watch the game, seeing friends and commercials also carry some weight: nearly half (47.5%) said the game is the most important part, and 17.3% said getting together with friends mattered most. And, while on average one-quarter of adults (24.9%) say the commercials are the most important, 45-54-year-olds are the ones who rank commercials highest when it comes to the most important part of the game (21.4%), higher than any other age group.
The commercials
For those who have opinions about the commercials, 78.4% agree they are entertaining. Viewers also say commercials make them aware of the advertiser's brand (16.9%). But not everyone has favorable opinions: 17.8% believe advertisers should save their money and pass on savings to their customers, and 9.3% say they make the game last too long.
"The Super Bowl is one of the most beloved events for sports fans, and those celebrating this year will look to make the most of the big day while also keeping in line with their budgets," said Prosper's Consumer Insights Director Pam Goodfellow.
Consumers of all ages enjoy the Super Bowl for different reasons. While young adults are more likely to attend a party than throw a party (38.2% vs. 26.7%), 18-24-year-olds will spend an average of $92.83 on Super Bowl-related celebrations; their slightly older counterparts (ages 25-34) will spend the most ($101.51).
---