---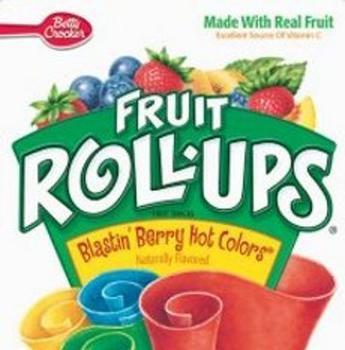 You'll soon have a hard time finding any strawberries on the labels of Strawberry Naturally Flavored Fruit Roll-Ups.
That's because General Mills has resolved a lawsuit over the labels brought against the company by Annie Lam, who was represented by the nonprofit nutrition watchdog group the Center for Science in the Public Interest and the consumer protection law firm Reese Richman LLP.
Strawberry Naturally Flavored Fruit Roll-Ups contain no strawberries but are made with pears from concentrate, corn syrup, dried corn syrup, sugar, partially hydrogenated cottonseed oil, and 2 percent or less various natural and artificial ingredients.
Good-by strawberries
So long as the product continues not to contain strawberries, the new labels will not depict images of strawberries, according to the agreement.
And, so long as the product's label carries the claim "Made with Real Fruit," such claims will be required to include the actual percentage of fruit in the product. Both of those changes will take effect in 2014.
"By stating the actual percentage of fruit in the product, these labels will be less likely to lead consumers to believe that the product is all or mostly fruit," said CSPI litigation director Steve Gardner. "A more accurate name for the product would be Pear Naturally Flavored Fruit Roll-Ups, since pear is present and strawberry is absent. But the removal of pictures of strawberries is a step in the right direction."
Other lawsuits
In recent years, CSPI's litigation unit has negotiated agreements or otherwise spurred improvements in labeling or advertising for products as diverse as Airborne dietary supplements, Centrum multivitamins and Aunt Jemima Blueberry Waffles . CSPI negotiated a settlement agreement improving the nutritional quality of Kellogg products marketed to children, and its lawsuit against KFC spurred that company to cease using partially hydrogenated oil.
CSPI currently is pursuing litigation aimed at correcting labeling and advertising for Coca-Cola's Vitaminwater and Dr Pepper Snapple Group's 7UP "Antioxidant" varieties.
---