---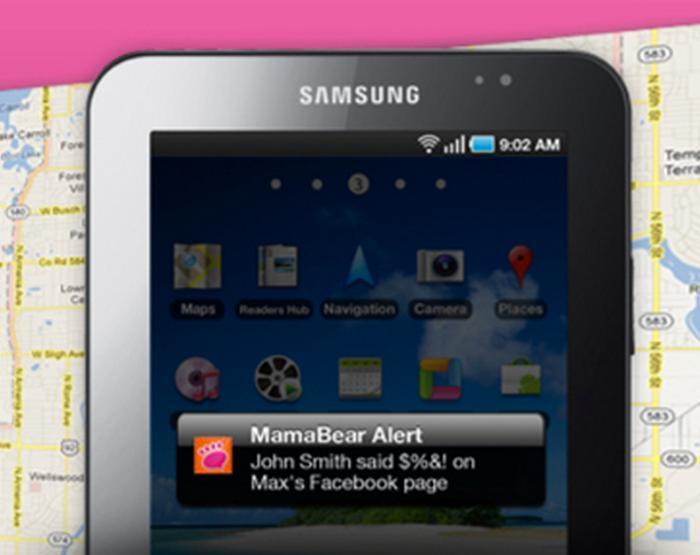 The only way that parents used to keep track of their kids was by using the eyes in the back of their heads. These days, those rear-view eyes have become vestigial so we have to use technology to replace them.
Fortunately, there's a lot of it out there. You can watch your infant from your smartphone. You can even track your kids through their clothes. There are apps that do nearly everything -- apps that track your kids' locations, allow you to block downloads, keep them from texting while driving, and limit how much data they can use and time they can spend on their phones.
CTIA-The Wireless Association has a comprehensive list of parent-friendly apps. Here are a few that caught our eye:
Babyphone This app is like virtual eyes on your baby while it is sleeping. Babyphone will call a preset phone number to notify you that your baby is awake. Set the sensitivity feature higher and it will notify you if he even moves. When there is a noise in your baby's room, the Safe Baby Monitor will call you. Free (Android, iOS)
MamaBear James Bond couldn't do it better than this. This all-in-one mobile parental control app allows you to locate a child through a smartphone, keep tabs on social media activity, and find out when your kid has been driving over the speed limit.
MamaBear's location tracking can tell you where your child is, as well as provide arrival and departure alerts from locations such as school or home. The social media monitor can be set to notify you when your child adds new contacts, uses restricted words or uploads photos or tags. Free (Android, iOS).
Alarm.com Want to make sure they came right home from school and started their home work? Get the Alarm app -- it's a little more intricate but it provides a lot of information.
The Alarm app includes mobile monitoring -- arm/disarm the system remotely, turn light sources on/off, and watch live and recorded video through installed cameras.
Parents can get alerts about a variety of household happenings -- when the children get home from school, when someone is poking around the medicine or liquor cabinet, or when someone has changed the thermostat or left the garage door open.
A subscription is required for a specific Alarm.com home monitoring service and the app works only with certain hardware. Pricing varies, depending on the specific services you are interested in. Check the company's website for details. (iOS, iPad, Android)
Securus eZoom is a GPS tracking device that can be attached to a child's clothing, in a backpack or pocket, on a key ring or in the car. It works for both small children and older kids, as well as teen drivers. eZoom uses GPS and cellular network technologies to pinpoint its location on a map. When continuously tracking, eZoom updates its location every 30 seconds and shows a breadcrumb trail of past locations.
You will be able to find your kids any time by checking the online tracking dashboard, sending a text message or by using the free mobile apps for iPhone, Android and BlackBerry. Parents can receive email and text message alerts when kids arrive at and leave different places during the day.
Many of these apps do the same thing so it's best you research what each does and if you want one that is free or you want to pay a price. Remember those eyes in the back of the head -- though inactive in most of us -- are still there when you need them and they are free.
---