---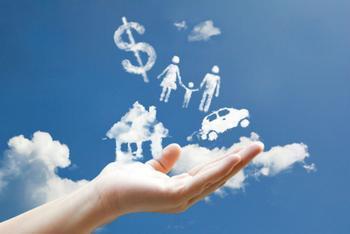 To enjoy a good standard of living, you need to find a job that pays reasonably well and housing that doesn't cost an arm and a leg.
Increasingly, that's harder to do.
Take Silicon Valley, for example. Tech jobs in the region pay fabulous salaries, but because so many people are earning so much money, home prices are out of sight. Even apartment rents have hit the stratosphere.
Go to the Rust Belt, on the other hand, and you can get a great deal on a house or apartment. But you may have trouble finding a good paying job.
High-paying jobs and affordable homes
Real estate marketplace Zillow and professional networking site LinkedIn have teamed up to find that sweet spot -- locations at the intersection of high-paying jobs and affordable homes.
The two firms combined housing and employment data, using job listings, salaries, and the percentage of workers hired in the past year in health care, technology, and finance. They identified the markets in the U.S. where workers have the largest share of their paycheck left after paying the rent.
For tech workers who rent their home, Seattle was the top market, followed by Austin and Pittsburgh. Surprisingly, San Francisco was number four, thanks in large part to the generous tech salaries in the region. But if you aren't working in the tech industry, you might find it less than affordable.
People who work in finance will do best in Charlotte, followed by Dallas-Fort Worth and Phoenix. For people working in the healthcare industry, the sweet spot lies in Phoenix, Indianapolis, and Boston.
West Coast affordability challenges
Despite Seattle's presence on the lists, West Coast housing affordability is the worst in the nation. Zillow reports that both renters and home owners in West Coast housing markets can spend nearly half their income on housing.
In the interior of the country, meanwhile, it's a different story. There, the typical worker spends about 25% of his or her income on housing.
The report underscores the fact that relocating to accept a new job requires some careful thought, and maybe a little research.
"High demand and inventory shortages have driven up housing prices in some markets so much that even if you land a great job, the salary might not cover living within commuting distance," said Zillow Chief Economist Dr. Svenja Gudell. "On the other hand, the nation's most affordable housing markets don't always offer plentiful employment opportunities."
---