---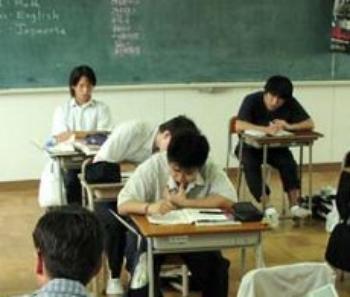 A lot of schools in the U.S. are in dire need of funding, qualified teachers and modernized buildings and if you've been to certain schools in some of the country's inner cities and rural areas, you've seen schools that look as if they're in a Third World setting, which leaves many people confused about why only certain districts in this country seem to get the help they need.
U.S. Secretary of Education Arne Duncan recently announced that that the Department of Education will provide some much-needed funding to 11 states that are dramatically underperforming compared to other places in the country.
The funding will come from the Department of Education's School Improvement Grants (SIG) program and Duncan says it will take an extreme amount of effort to turn some of these low-performing schools around. But he says that doing so won't just help students achieve academic success, but will also improve the surrounding communities that feel the effects of a school not hitting its numbers on statewide tests or graduation rates.
"When schools fail, our children and our neighborhoods suffer," Duncan said.
"Turning around our lowest-performing schools is hard work but it's our responsibility. We owe it to our children, their families and the broader community."
The states that will receive the funding are West Virginia ($3.3 million), Utah ($3.4 million), South Dakota ($1.5 million), South Carolina ($7.4 million), Ohio ($20.2 million), New Mexico ($4.1 million), Mississippi ($6.1 million), Minnesota ($5.5 million), Kentucky ($7.7 million), Connecticut ($3.6 million) and Maryland ($6.8 million).
Perhaps ironically, although Maryland is among one of the states receiving funding from the SIG program, it scored No. 1 for overall education quality in the 17th edition of the Quality Counts report that ranks states based on their schools' overall performance.
The reason Maryland received funding from the SIG program, but scored highly on the Quality Counts report shows just how much of a gap there is in the state, between schools that are getting the proper funding and the schools that aren't.
Slight uptick
Amy Hightower, along with seven other researchers created the report and Hightower says everyone is extremely tough on each state in their grading, and in order to benefit parents, students and the community, the researchers don't pull any punches when it comes to scoring tough.
"We're probably tough graders," said Hightower in a published interview. "The national grade overall had a very slight uptick. That was a nice surprise."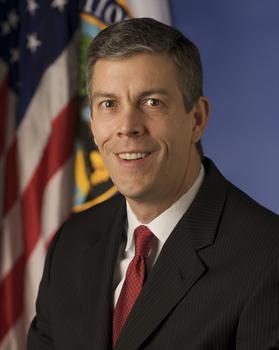 That uptick Hightower is talking about is the overall grade U.S. schools receive for their level of quality in the education they provide. Last year, schools in the United States received a solid "C" grade and in this year's report U.S. schools were bumped up to a "C+."
The C+ isn't a huge improvement but one could say our nation's schools are on the proper trajectory.
Besides Maryland ranking the highest in the Quality Counts report for having the best overall education programs, Massachusetts came in second, New York third, Virginia fourth, then Arkansas, Florida, Georgia, New Jersey, West Virginia, Kentucky and Vermont closing out the top ten.
But again, the reason some of these same states are getting funding from the SIG program is that many of schools are hitting their academic goals, but the ones that aren't seem to be doing so poorly that they bring the overall achievement scores down tremendously.
Ten worst
According to Education Week's school report card, the ten states that have the most underperforming schools are Oregon, Arizona, Montana, Washington D.C., Nebraska, Alaska, Mississippi, Idaho, Nevada and South Dakota.
In a separate report issued by The Center for Green Schools, the cost of fixing some of the country's elementary and high school buildings was estimated at $270 billion and that's just to get the structures back to their original working order; it doesn't include what it would cost to modernize the buildings, so teachers and students will have access to more technology and better facilities.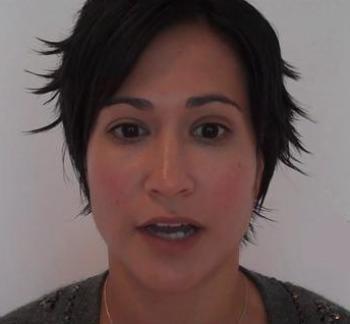 Rachel Gutter, who works with the U.S. Green Building Council says the national dialogue about improving U.S. schools usually goes as far as curriculums and educational approaches, but hardly ever include what needs to be done to improve the actual buildings of the schools, which has everything to do with how well kids are able to learn and how effectively instructors are able to teach.
"We have a moral obligation," said Gutter in a published interview. "When we talk about a quality education, we talk about the who and the what—teachers and curriculum—but we don't talk about the where. That needs to change."
In addition, she says that the government needs to do a far better job of monitoring schools to make sure they're keeping up with maintenance and safety requirements, as many buildings tend to fall to the waste side without anything being done or without any action being taken.
Gutter says the reason for this seeming lack of concern with certain buildings is because admitting these failings would humiliate the school district.
"It's a secret that we're keeping because it's shameful and embarrassing to us as a country," she said.
Healthy work environment
Former President Bill Clinton, who wrote the foreward on the Green School's proposal, said creating a healthy work environment is just as important, if not more so, than creating a proper curriculum and providing students with the right education materials and teachers.
"Every day we let pass without addressing inefficient energy practices, poor indoor air quality and other problems associated with unhealthy learning environments, we are passing up tremendous opportunities," Clinton wrote.
"I'm optimistic that by working together, we can give our children the best possible education and make America the world's greatest innovator for generations to come."
---