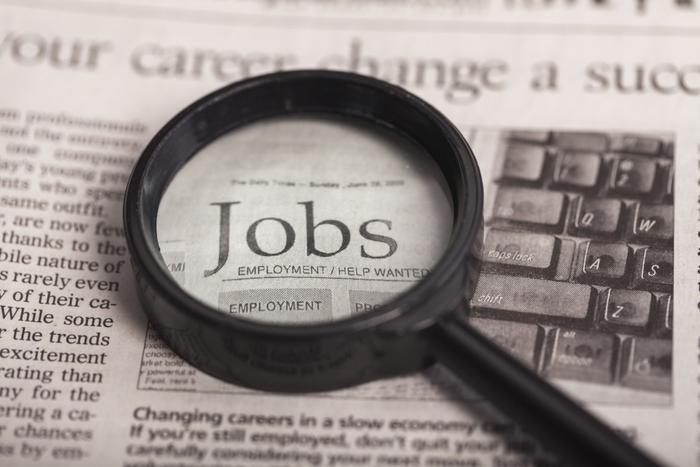 The nation's economy added 75,000 jobs in May, by far the smallest number this year. At the same time, job totals for both March and April were revised downward. The unemployment rate remains at 3.6 percent.
The government's report basically confirms this week's report from ADP/Moody's which showed that private payrolls increased by only 27,000 last month.
When compared to last year, the job market appears to be cooling considerably. The monthly report from the Bureau of Labor Statistics (BLS) shows monthly job gains have averaged 164,000 so far this year. That compares to a monthly average of 223,000 new jobs in 2018.
Sectors seeing the strongest job gains were professional and business services and health care.
Job creation leaders
Professional and business services firms created 33,000 new jobs in May and have added nearly a half-million jobs since May 2018. Health care added 16,000 jobs last month and a total of 391,000 in the last 12 months.
The two sectors accounted for two-thirds of May's job creation. There was little change in construction hiring, which grew by only 4,000. That industry has added 215,000 jobs over
a 12-month period.
There was little to no employment growth in mining, manufacturing, wholesale trade, retail trade, transportation and warehousing, information, financial activities, leisure and hospitality, and government.   
Workers continued to earn a little more in May, as average hourly earnings gained six cents to $27.83. On an annual basis, wages have grown at a rate of 3.1 percent.
Effect on housing
The numbers could have an impact beyond the job market. Holden Lewis, NerdWallet's housing expert, says it could improve home affordability.
"Mortgage rates have fallen a lot in the last few months, but today's weaker-than-expected jobs numbers could soon push rates down even more," Lewis told ConsumerAffairs. "Home sales saw an unexpected slump in the spring, and feeble job creation could carry that slump through the summer homebuying season. We are still in the midst of a seller's housing market, but data like this indicates we are moving closer to a more balanced market."
The weak jobs number could also increase pressure on the Federal Reserve to cut interest rates later this year. While not directly influencing mortgage rates, a Fed rate cut would lower the interest rate consumers pay on auto loans and credit card debt.