---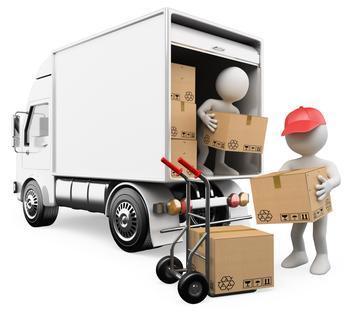 Americans are a people on the move. According to government figures, 35 million of us relocate every year. And anybody who has been involved in a move can tell you that it rates high on the stress level index.
A major concern is making sure you don't get cheated.
Complaints about moving -- and movers -- abound. Last year, the Federal Motor Carrier Safety Administration (FMCSA) received over 3,100 consumer complaints about household goods movers, compared with 2,851 in 2011. Among the most common complaints are shipments being held hostage; loss, damage or delay of shipments; unauthorized movers; and deceptive practices, such as overcharges.
ConsumerAffairs hears its share of complaints as well.
'Terrible, terrible'
John of San Diego, CA, doesn't think much of Bekins Van Lines. "Crew arrived 2 hours late. Stated they were stopped by the CHP. Movers looked like they were picked up at the local Home Depot. Dressed in dirty clothes looked they had slept in. They were supposed to shrink wrap all upholstered furniture. First thing I had to stop them as they started loading my chairs with no protection.," he writes in a ConsumerAffairs post. "After filing a claim it took 3 months to get a response and then refused to take responsibility even though we had purchased additional insurance. I would never use this company and would never recommend them to anyone."
"I saw Father and Son movers on the Internet but I didn't take time to read the reviews," writes Kizze of Brooklyn, N.Y. "O my god it was the worst, When I call I ask them if they had a storage in Brooklyn, New York, and they lie to me and told me yes, they took my things all the way to New Jersey plus they told me just to move a bedroom set is going to cost me $350.00 I end up paying $1500.00 for everything because I wanted to bring my stuff back to Brooklyn."
Federal help
To assist consumers in dealing with these and other problems, FMCSA is launching a moving fraud prevention campaign to help spot the "red flags" of fraudulent or dishonest movers.
The idea behind the "Protect Your Move" campaign is to provide consumers with the information they need to protect themselves from unlawful movers.
Nationwide, the top ten cities with the greatest number of consumer complaints in 2012 were Los Angeles, New York, Houston, Chicago, Seattle, Atlanta, Austin, Orlando, San Antonio and San Diego.
Red flags
These are among the most common "red flags" of fraudulent or dishonest moving companies:
Not providing an in-home estimate,

Asking customers to sign incomplete documentation, and

A company failing to register with FMCSA.
Consumers can report unsafe and poor performing moving companies by calling FMCSA's nationwide complaint hotline at 1-888-368-7238 (1-888 DOT-SAFT).
---