---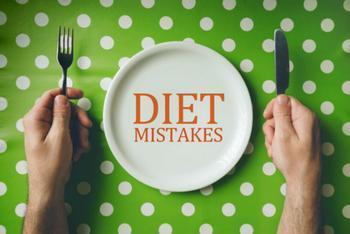 What is the most important aspect of making a successful diet plan? Many people might say that it has to do with avoiding unhealthy foods and substituting them with well-known, healthy options. However, new research shows that this line of thinking may actually lead to failure more often than not.
Instead, researchers from Baylor University's Hankamer School of Business say that consumers should focus on adding healthy foods that they actually enjoy to their diet.
"Our research shows that instead of creating rules to avoid one's favorite treats, dieters should focus on eating healthy foods that they enjoy. . . Dieters who restrict themselves from consuming foods they love most may be setting themselves up for future failure," said Dr. Meredith David, assistant professor at Baylor and lead author of a study on the subject.
Approach dieting differently
The study analyzed data on 542 participants who answered questions related to creating a successful diet plan. The focus of the study was to gauge participants' level of self-control and see how that affected their choices.
When asked about diet rules that they would create, a majority of respondents said that they would add in provisions that restricted or avoided certain foods. This was especially the case amongst individuals who were considered to have low levels of self-control and low levels of success with dieting.
Additionally, low self-control individuals were more likely to think of foods that they really enjoyed when listing unhealthy foods that they should avoid. On the other hand, high self-control individuals were more likely to list foods that they liked, but ones that they could reasonably give up.
Low self-control participants were also most likely to think of foods they didn't like when trying to create a list of healthy foods that they should eat, like Brussels sprouts. High self-control individuals were more likely to think of healthy foods that they also enjoyed eating, such as fruits like strawberries.
Focus on foods you enjoy
These findings show that consumers who have low self-control may be approaching dieting in the wrong way.
"In coming up with plans to enhance one's health and well-being, low self-control individuals tend to set themselves up for a harder pathway to success by focusing on avoiding the very goods they find most tempting. . . Our data reveals that individuals who are generally more successful at reaching their goals tend to develop more motivating plans regarding the inclusion of healthy, well-liked items and the exclusion of unhealthy items that are not one's favorites," said David.
The researchers believe that more success could be achieved by dieters if they adopt plans that focus more on foods that they enjoy instead of focusing on what they will be missing out on.
"The next time you decide to go on a diet or seek to improve your health by altering your food consumption, opt for strategies that focus on including healthy foods in your diet, and focus specifically on those healthy foods that you really enjoy eating," said David.
The full study has been published in the journal Psychology & Marketing.
---