---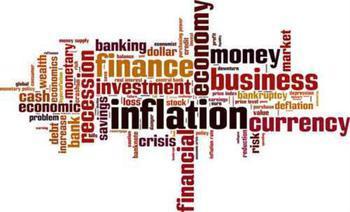 The cost of living one step shy of the consumer level -- referred to by the Bureau of Labor Statistics (BLS) as the Producer Price Index (PPI) for final demand -- rose at a seasonally adjusted rate of 0.3% last month.
For the 12 months ended February 2017, wholesale prices were up 2.2%, the largest advance since an increase of 2.4% in the 12 months ended March 2012.
Services and goods on the rise
Over 80% of the February advance was due to a 0.4% increase for services, the sharpest since last June. A major factor in the increase was the 4.3% surge in the price of traveler accommodation services. Costs for chemicals and allied products wholesaling; legal services; apparel wholesaling; health, beauty, and optical goods retailing; and architectural and engineering services also moved higher.
Offsetting those increases was a 10.0% plunge in the price of automotive fuels and lubricants retailing, along with declines in the costs of wireless telecommunication services and for securities brokerage, dealing, and investment advice.
Prices for goods were up 0.3%, the sixth consecutive rise. Over half of that was due to energy costs, which were up 0.6% with electricity prices surging 1.6%.
Prices for fresh and dry vegetables, jet fuel, liquefied petroleum gas, pharmaceutical preparations, and residual fuels also rose.
Gasoline costs were down 2.5%, while prices for beef and veal, and for search, detection, navigation & guidance systems, and equipment also decreased.
The core rate of inflation, which excludes the volatile food and energy categories, rose 0.3%.
The complete report is available on the BLS website.
---