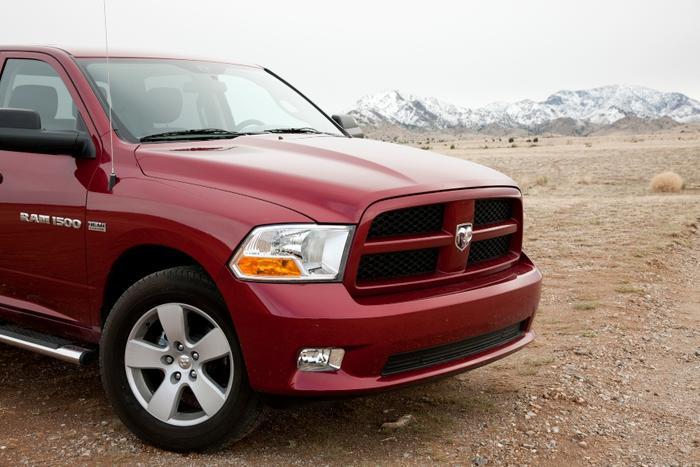 When Fiat Chrysler (FCA) turned Ram into a stand-alone brand, it was viewed as a risky move. However, it appears to have struck a chord with truck buyers. 
Ram was one of the top performers among consumers in the Kelley Blue Book (KBB) Brand Watch Report for the fourth quarter of 2019. KBB's report measures consumer perceptions and shopping behaviors to determine how a particular brand compares to its closest competitors. The report breaks down into luxury and non-luxury classes.
Ram has been gaining traction with consumers since it launched as a brand with a completely redesigned Ram 1500 pickup truck. KBB found that shopping for the Ram 1500 surged by nearly one-third from the third to the fourth quarter of last year.
Ram wrapped up 2019 as the 11th most-considered brand for consumers shopping for a non-luxury brand vehicle, passing both Mazda and Volkswagen in the Brand Watch Report rankings.
Consideration translated into sales
It seems that consumers who took the time to consider Ram were more likely to buy it. Sales of Ram vehicles rose 7 percent from the fourth quarter of 2018. In fact, record fourth-quarter sales catapulted Ram into the number two truck sales position, overtaking the Chevy Silverado for the first time.
In 2019, KBB added the classification of "perception," and Ram scored well there as well. For the first time, KBB found Ram ranked at the top in six of the 12 most important factors to non-luxury buyers. In the fourth quarter, it swept the categories of interior layout, exterior styling, driving comfort, driving performance, technology, and prestige/sophistication.
With relatively low fuel prices, consumers continue to shop for SUVs and pickup trucks. KBB reports that trucks accounted for 18 percent of all new vehicles sold in 2019, the highest percentage since 2005. 
But it seems those who weren't considering a truck were kicking the tires of an SUV. In terms of consideration, the top three brands were the Honda CR-V, Toyota RAV4, and Subaru Outback.
At the same time, the traditional sedan continued to fall out of favor with consumers. For the first time, consideration fell below 40 percent of all new-vehicle shoppers considering a car. The minivan share of new-vehicle shopping held steady at 6 percent.