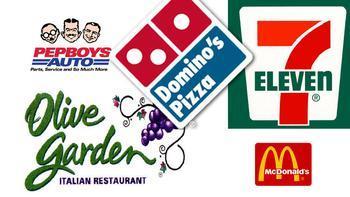 For many reasons, a lot of people who have worked most of their careers for a paycheck have thought lately about going into business for themselves.
Of course, one of the great secrets of modern life is that most people who own their own business work like dogs, waste endless hours performing government-imposed drudgery and spend sleepness nights asking why they ever put their personal assets at risk to finance a business.
But your average aspiring small-business owner doesn't know that and thinks that with the right idea and a little work, he or she will soon be the next Donald Trump.
So, leaving aside the question of whether buying or starting a business is such a great idea, let's look at the options.
Most work-at-home enterprises and "business opportunities" turn out to be scams and starting a real business from scratch can be a daunting task. A middle ground, for those who have the funds to invest, is a franchise business.
Almost every type of business sector has franchise opportunities, from fast food, to health clubs, to car repair shops. Despite a down economy – or maybe because of it – franchises seem to be growing.
One franchisor even advertises on national radio for new franchisees. Sport Clips is a franchise barber shop for men and boys, a place to get a haircut while watching sports on TV. The ad declares that the franchisee doesn't need to know how to cut hair or run a barber shop – the franchise is a turnkey operation. This might be OK if all your customers are bald.
If you've thought about purchasing a franchise, there's a lot to consider. Perhaps the first thing to consider is why you are thinking about buying a franchise. There can be good reasons and bad reasons.
Stupid reason to buy a franchise
Joel Libava, a consultant who calls himself "The Franchise King," says in his blog there are "Eight Stupid Reasons That People Buy Franchises." Number one on his list is "you can't get a job."
"Don't buy a franchise, or any type of business, because you have to," he writes. "Buy a franchise because you want to."
But there's a whole lot more to consider before deciding you want to buy a franchise. First, what exactly is a franchise and what sets it apart from another business?
A franchise is both an established brand and a proven business support system. You as an owner benefit from millions of dollars of advertising and a production system that has been refined over the years.
And you pay a lot of money for that.
A franchise enables you, the investor or franchisee, to operate a business and get up and running quickly. You pay a franchise fee and you get a format or system developed by the franchisor. More importantly, you get the right to use the franchisor's name for a limited time, and at least some assistance in getting started.
Independent or franchise?
Suppose you've decided you want to open a pizza restaurant. You could open "Joe's Pizza" and put it in the location of your choice. You could have anything on the menu that you could make and sell. Your hours of operation would be up to you.
Or, you could purchase a Pizza Hut franchise. Pizza Hut would have a say in where you locate the business. They would determine what the restaurant looks like, how much space it has, what kind of equipment is used in the kitchen and what is offered on the menu.
But someone driving past your location will be familiar with Pizza Hut and may have actually eaten at one or at least seen some clever Pizza Hut ads. They may not know anything about Joe's Pizza unless you've done a lot of advertising and have built up a lot of good word-of-mouth referrals.
What someone starting a business might view as expensive interference might be viewed as valuable assistance by another would-be business person. It all comes down to how much money you have and how confident you are that you can successfully run a business.
Assistance or interference?
The franchisor may provide you with help in finding a location for your outlet; initial training and an operating manual; and advice on management, marketing, or personnel. The franchisor may provide support through periodic newsletters, a toll-free telephone number, a website, or scheduled workshops or seminars.
But the franchise fee can be substantial. And you also will have other costs: for example, you may be required to give up significant control over your business while you take on contractual obligations with the franchisor.
The ready-made business system is something that most new business owners appreciate about franchise businesses. With the system already in place, the business owner does not need to worry about finding out what will work and what won't. They are able to avoid the costly trial and error period that nearly all new businesses must go through in order to be successful.
Brand recognition
But probably the biggest benefit of buying a franchise is the recognition that comes with the brand. The marketing and advertising that it takes to get a brand widely recognized and trusted can cost a company millions of dollars. With a franchise, this brand recognition is already a given and thus the business owner does not need to shoulder this expense.
For example, your franchise might purchase advertising to air during the Super Bowl. What locally-owned business can afford that?
But as with any business, there are many pitfalls with starting a franchise. For starters, it requires a lot more start-up capital than a business you are "bootstrapping" in your basement.
While many people choose to purchase a franchise to minimize risk, the legal website Nolo.com says buying a franchise carries plenty of risk, starting with questionable profitability.
Downside risk
"Most franchise owners don't provide much information to potential buyers regarding earnings possibilities," the site warns. "Even the franchisors who do supply this information usually give only average sales figures and profits before expenses are deducted, numbers that aren't very helpful when trying to determine whether your individual franchise will be successful."
You might also be required to purchase supplies from the franchisor, at inflated prices. And of course, there are those ongoing royalty payments.
"Before you decide to franchise, you need to do your research," advises the Small Business Administration. "You could lose a significant amount of money if you do not investigate a business carefully before you buy."
By law, franchise sellers must disclose certain information about their business to potential buyers. It's vital that you get all the information you need first before entering into this form of business.
For consumers considering the purchase of a franchise business, the Federal Trade Commission (FTC) provides extensive information about franchises here.