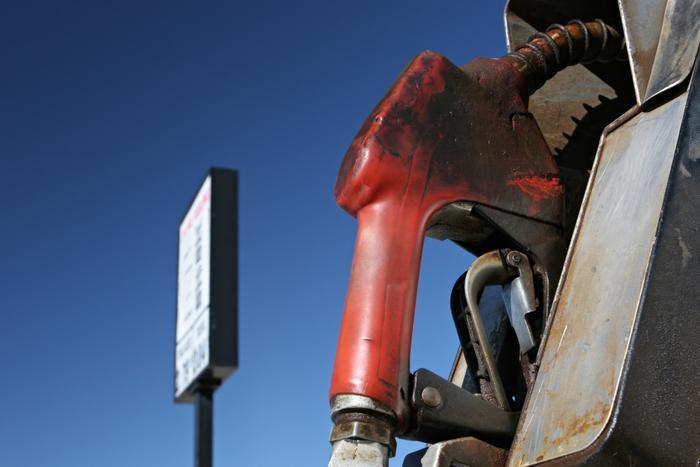 The price of gasoline drifted lower in the last week, though prices in several western states -- notably California -- moved higher.
The AAA Fuel Gauge Survey shows the national average price of regular gas is $2.64, two cents lower than last Friday. That's eight cents higher than a month ago. The average price of premium is $3.25 a gallon, about the same as last week. The average price of diesel fuel is $3.00 a gallon, a penny less than last week.
Drivers in California are feeling the most pain. After the previous week's 31 cents a gallon surge, the average price at the pump in California this week is another three cents higher. The state has suffered from refinery bottlenecks that appear to have spread to other western states. The average price in Nevada is up seven cents a gallon and is six cents higher in Oregon.
Prices remain the cheapest in the Southeast, with South Carolina, Louisiana, and Mississippi coming in as the best places to fill up this weekend.
Prices normally go down at this time of year, but consumer demand remains high. The Energy Information Administration (EIA) reported Thursday that demand last week was 323,000 barrels a day more than the previous week. That drew down gasoline supplies by 1.2 million barrels.
Fortunately for consumers, oil prices have continued to decline this week as traders worry that the ongoing trade dispute with China will eventually push the world into a recession.
The states with the most expensive regular gas
These states currently have the highest prices for regular gas, according to the AAA Fuel Gauge Survey:
California ($4.18)

Hawaii ($3.67)

Nevada ($3.44)

Washington ($3.31)

Oregon ($3.21)

Alaska ($3.00)

Arizona ($2.91)

Utah ($2.77)

Idaho ($2.77)

Illinois ($2.75)
The states with the cheapest regular gas
The survey found these states currently have the lowest prices for regular gas:
South Carolina ($2.26)

Louisiana ($2.27)

Mississippi ($2.27)

Texas ($2.29)

Alabama ($2.30)

Arkansas ($2.31)

Virginia ($2.31)

Missouri ($2.31)

Oklahoma ($2.32)

Tennessee ($2.35)