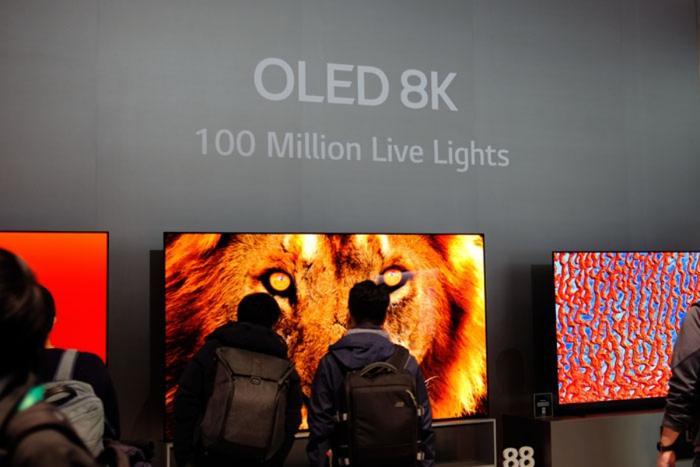 Television pictures are getting sharper and crisper. At the Consumer Electronics Show (CES), 8k TVs are everywhere, and each manufacturer is trying to add its own touch to the next generation of video.
Sony introduced its new Z8H 8K LED, A8H and MASTER Series A9S OLED, and X950H and X900H 4K LED televisions. The new lineup features Sony technologies previously only found in Sony's MASTER Series models. 
While 8k sets are relatively new to the market, they may prove to be a game-changer, especially for consumers with a large space that cries out for a massive screen to fill it. 
"Delivering a personalized, immersive and true-to-life viewing experience is a core focus when developing our next-generation TVs," said Mike Fasulo, CEO at Sony Electronics North America. "This lineup offers incredible new features to optimize the consumer experience and continue to deliver the creator's intent in both 4K and 8K resolution."
The best seat in the house
It's been said that the viewing experience offered by 4k sets has put a dent in Hollywood box office and NFL ticket sales. If that's true, 8k resolution may deal a severe blow since the best seat in the house may be in front of your 8k TV. 
Bob Lawton, senior manager of HE Product Training at LG, says the main difference between 4k and 8k is there are a lot more pixels.
"And that becomes very important for large screen sizes," Lawton told ConsumerAffairs.."When you fill that space with more pixels you increase the density, with more pixels per square inch, and that gives you more detail. It's really important to have 8k on a screen size that's 70 inches or more."
The first thing you notice about an 8k picture is the objects on the screen appear in 3D. Lawton says that's simply the result of recreating the picture with so many pixels. The picture is very close to viewing something in real life.
Content lagging the technology
Like any new TV technology, 8K sets can have a high price tag, especially since there isn't a lot of 8k content yet. Lawton says LG is rolling out new sets that address that issue.
"There really isn't a lot of 8k content that's currently available because the technology is ahead of the content," he said. "But using our special processing equipment we can take any content to 8k and fill the screen."
The system leverages LG's deep learning technology to deliver optimized picture and sound quality for all types of content through AI-based 8K upscaling. That allows it to deliver accurate 8K images by analyzing the content and enhancing it to 8k specs.
This week, LG introduced eight TVs with new 77 and 65-inch class models joining LG's existing 88 and 75-inch screen sizes.