---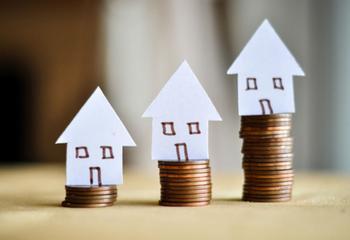 Home prices rose in May, but not at the clip we saw the month before.
The S&P CoreLogic Case-Shiller U.S. National Home Price NSA Index, which covers all nine U.S. census divisions, was up 5.0% in May from the same month a year earlier. Within that measure, the 10-City Composite rose 4.4%% increase, down 0.3% from the gain posted the previous month, and the 20-City Composite reported a year-over-year gain of 5.2%, down from 5.4% in April.
The highest year-over-year gains among the 20 cities over each of the last four months were recorded in Portland, Seattle and Denver. In May, Portland led the way with a 12.5% year-over-year price increase, followed by Seattle at 10.7%, and Denver with a 9.5% increase. Eight cities reported greater price increases in the year ending May 2016 versus the year ending April 2016.
"Home prices continue to appreciate across the country," said David M. Blitzer, managing director and chairman of the Index Committee at S&P Dow Jones Indices. "Overall, housing is doing quite well. In addition to strong prices, sales of existing homes reached the highest monthly level since
2007 as construction of new homes showed continuing gains.
Month-over-month
The National Index posted a month-over-month gain of 0.2% in May, with the 10-City Composite down 0.8%, and the 20-City Composite posting a 0.1% decline in May. Twelve cities saw prices rise, two cities were unchanged, and six cities saw prices fall.
Regional patterns seen in home prices are shifting. Blitzer notes that over the last year, the Pacific Northwest has been quite strong while prices in the previously strong spots of San Diego, San Francisco and Los Angeles saw more modest increases.
"The two hottest areas during the housing boom were Florida and the Southwest," he said, adding that Miami and Tampa have recovered in the last few months while Las Vegas and Phoenix remain weak. "When home prices began to recover," Blitzer added, "New York and Washington saw steady price growth; now both are among the weakest areas in the country."
---