---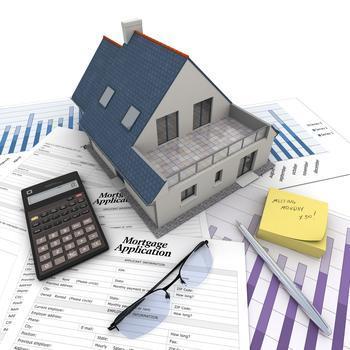 Most people realize that getting a mortgage to buy a home is a lot harder than it used to be but they don't expect to jump through as many hoops when they refinance a current mortgage.
After all, assuming they work with the lender that is already servicing their present mortgage, it's reasonable to assume that refinancing a mortgage would be a smooth process. If the borrower has been making on-time payments for several years, they shouldn't be considered much of a risk, right?
Unfortunately, it doesn't always work out that way. The lending standards and documentation requirements put in place after the housing meltdown apply to all loans. When you refinance your mortgage, you may look at it as a simple update, obtaining a lower interest rate. The lender looks at it like a brand-new loan, which it is.
Familiar complaint
David, of Galesburg, Ill., contacted us recently with a very familiar complaint. His current interest rate on his 30-year fixed rate mortgage is 5.375%. If he refinanced for 15 years at 3.1%, he'd have the same monthly payment but would pay off the loan in half the time. Since his payment wasn't changing, David thought nothing could be simpler.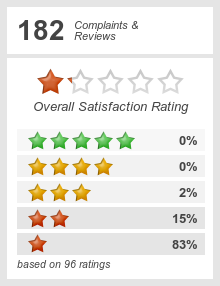 "I have great credit and with low interest mortgage rates, David wrote in a ConsumerAffairs post. "Suntrust currently holds it, so I thought it would be faster to refi through them."
David said he was surprised by how slow the process turned out to be.
"I started the re-fi November 2012," he writes. "Every time I turn around they are claiming they need a different document. Some documents have been submitted at least twice, and most recently they want a copy of my Schedule E from my 2011 taxes. They claimed they could not read the one faxed months ago."
David is convinced the bank is delaying on purpose, but it probably isn't. It simply needs a lot more documentation than it did in the past.
Underwriter demands
For one thing, the investors who are underwriting the mortgage are demanding it. They got burned on mortgage-backed securities four years ago and are taking no chances. It's possible the lender hasn't completely adjusted to the new circumstances and isn't managing the document flow as efficiently as it should.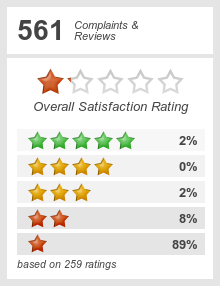 Carlton, of Philadelphia, Pa., wrote to say the refinancing process with Wells Fargo was "stressful" and "frustrating." But Carlton says he was trying to refinance two properties at once, something that might have been fairly simple in the old days but definitely is not now.
"So I began the application process and provided all of the required information and documentation needed for the application including credit information, employment verification, 4605T IRS information and returns for the last two years, letters of explanation (LOX) for credit inquiries and income verification statements," Carlton wrote. "This occurred for about a month. I was informed that I would have to have to pay for two non refundable appraisals done on both of my properties in order to get the loan approved. The cost of two appraisals was over $1,100. I asked were there any other concerns regarding my financial status before moving forward with the appraisals and I was told 'no' by the loan officer. The appraisals were done on January 31, 2013. The loan officer stated that the appraisals were in good shape and that we could proceed to the underwriter to have the loan cleared to close. This was on February 7, 2013."
Things changed
Carlton said three weeks went by without approval. Every time he called the loan officer he said he was told it was in the hands of the underwriter. Finally, he was told that refinancing both properties would make his debt-to-income ratio too high; one of the properties would have to be kicked out.
Though Carlton doesn't think it's fair, the lenders will argue that the tougher standards are what was needed to stem the surge of defaults and foreclosures. And, they will tell you it's working.
In February the Mortgage Bankers Association (MBA) reported the delinquency rate for mortgage loans on one-to-four-unit residential properties fell to a seasonally adjusted rate of 7.09% of all loans outstanding at the end of the fourth quarter of 2012, the lowest level since 2008, the start of the housing collapse. The serious delinquency rate, the percentage of loans 90 days or more past due or in the process of foreclosure, was 6.78%, a decrease of 25 basis points from last quarter, and a decrease of 95 basis points from the fourth quarter of 2011.
"We are seeing large improvements in mortgage performance nationally and in almost every state," said Jay Brinkmann, MBA's Chief Economist and Senior Vice President of Research. "With fewer new delinquencies, the foreclosure start rate and foreclosure inventory rates continue to fall and are at their lowest levels since 2007 and 2008 respectively."
While consumers may be unhappy, the lenders are seeing their numbers move in the right direction. It all means that consumers must prepare themselves for this new reality if and when they decide to refinance their mortgage.
---