---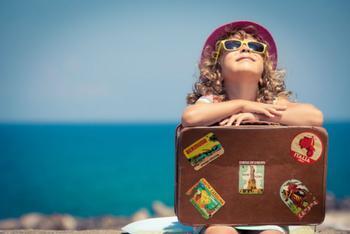 Looking to cash in those unused vacation days for one last summer trip with the family? If so, chances are you'd like to get the most bang for your buck.
To help you on your quest for the ultimate summer getaway, the experts at Hotwire have hunted down cities with the most affordable lodging in the U.S.
Hotwire's Travel Inspiration Indicator finds that the last two weeks of August are the best time to travel. During this time, frugal-yet-fun-loving families can keep costs low while reaping all the benefits of a great summer vacation.
Less than $67/night
Near the end of August, vacationers can find the best rates on rooms at 3-5 star hotels. Settling in for the night in one of these ten major cities during this time will set travelers back less than $67 per night, according to Hotwire.
Las Vegas

Houston

Atlanta

Orlando

Dallas

San Diego

Minneapolis

New Orleans

San Antonio

Saint Louis
Four cities for families
Hotwire's analysis also revealed that some cities are more family friendly than others. If family bonding and learning experiences are what you're after, try visiting the following budget-friendly U.S. cities this summer:
Oakland, California

Washington D.C.

Fort Lauderdale, Florida

San Diego, California
Best for friends
Seizing the opportunity to enjoy an end-of-summer getaway isn't reserved for families only. If your summer vacation will be spent in the company of friends, try visiting one of the following adventure-packed locales:
New Orleans, Louisiana

Chicago, Illinois

Miami, Florida

Seattle, Washington

Boston, Massachusetts
---