---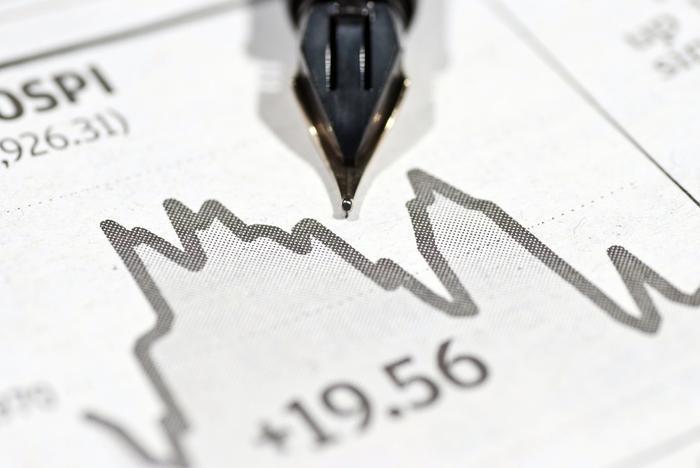 The stock market is snapping back Tuesday after three days of heavy selling and plunging share prices. Consumers who aren't active traders but have the bulk of their retirement funds in equities are alarmed.
Should they be?
The New York Times reports financial advisers have been getting that question a lot from clients as China's huge stock market sell-off last week spilled over to U.S. markets.
Gallup's Economic Confidence Index was -14 for the week ending Aug. 23, down slightly from -11 the week prior, indicating some degree of equanimity among consumers.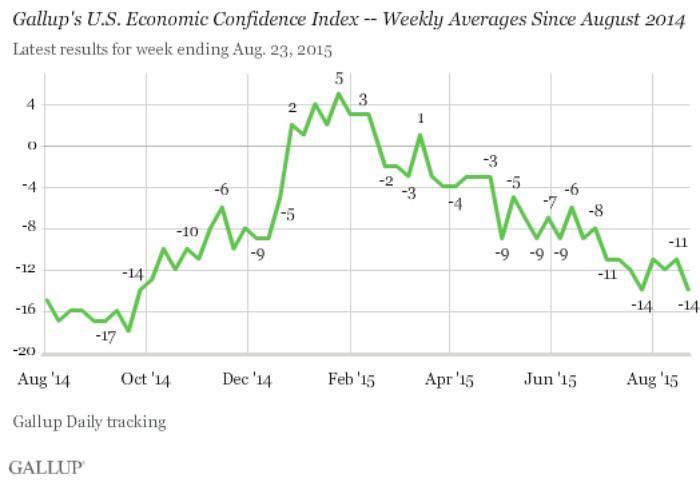 The Times reports the advice clients are getting is almost universal. Don't panic.
Tuesday's market action is an indication that investors are heeding that advice. While it is true that many U.S. stocks have been over-valued for months, the carnage of the last three trading sessions brought many valuations back to earth.
Some stocks that weren't over-valued got sold off in Monday's stampede, meaning they could actually be under-valued at this point. In other words, Tuesday's rebound is simply because so many big money investors have been waiting for just such a pull-back to buy stocks.
Investors might feel a little better if they understand what is happening in the markets and why.
Why did this happen?
The short answer is stocks, both in the U.S. and China, got too expensive too quickly. The Federal Reserve's 0% interest rate policy has made it exceedingly cheap to borrow money to buy stock – yes, people do that – and that's created something of a bubble in stocks, similar to what happened with housing.
The Fed has been telegraphing its intention to begin raising interest rates. The market sees that as a sign that the party is over and big money players are preparing to take the money and run.
Ironically, the market turmoil of the last few days may persuade the Fed to put off a rate hike for a few more months instead of hiking in September, which only a few weeks ago many market analysts believed was baked in the cake.
The notion that the 0% interest rate party may go on for a while longer may be largely responsible for the snap-back in U.S. stock prices.
Is your 401(k) safe?
Assuming your assets are in solid companies with real earnings and you are well diversified, then yes. However, it might be prudent to place more of your retirement assets in things besides stocks.
As we reported earlier this month, Fidelity Investments warned Baby Boomers they had too much money in stocks and not enough in other assets. Fidelity made that judgment after an analysis of its Baby Boomer stock portfolios.
"One thing we learned from the last recession is that having too much stock, based on your target retirement age, in your retirement account can expose your savings to unnecessary risk – it's the hidden danger that many workers are unaware of," said Jim MacDonald, president, Workplace Investing, Fidelity Investments. "This is especially true among workers nearing retirement, who should be taking steps to protect what they've worked so hard to save."
No time to panic
But that doesn't necessarily mean panic selling. It is instructive to think back to the financial crisis, when many stock prices were cut in half or more in a few short months.
Those who sold in March 2009 would have booked huge losses. They would have also missed an incredible bull market rally that began that month and has lasted six years.
---