Plenty of well-known adults have gotten into hot water by texting photos of themselves in various stages of undress. The practice is known as sexting.
These adults have found themselves in rather embarrassing situations because of their lack of judgment when the photographs became public. But when teens under 18 engage in sexting, the danger goes beyond embarrassment.
It can be a felony. A serious felony.
Possessing nude or partially nude photographs of children in suggestive poses – and in the eyes of the law people under 18 are children – is considered child pornography in many jurisdictions. People go to jail for it every day.
Making matters worse, sexting among underage youth is very common. A new study by researchers at Drexel University and found just how common.
Disturbing findings
According to the study, more than 50% of those surveyed admitted that they had exchanged sexually explicit text messages, with or without photographic images, as minors.
The researchers further discovered that the majority of these young people – many as young as 10 -- are not aware of the legal ramifications of what they're doing.
The overwhelming majority, in fact, were completely unaware that many jurisdictions consider sexting among minors – particularly when it involves harassment or other aggravating factors – to be child pornography, an offense that can result in prosecution.
The ramifications are severe. Get convicted and you could face jail time and a requirement to register as a sex offender. Researcher David DeMatteo, JD, PhD, calls it a scary and disturbing combination.
"Given the harsh legal penalties sometimes associated with youth sexting and the apparent frequency with which youth are engaging in it, the lack of comprehension regarding such penalties poses a significant problem," he said.
The study, entitled "Youth Sexting: Prevalence Rates, Driving Motivations, and the Deterrent Effect of Legal Consequences," was published online in the journal Sexuality Research and Social Policy.
A warning to teens
Parents' groups are not unaware of the problem and the potential danger to teens and pre-teens. Teens of America, a non-profit group founded to educate young people on the dangers of substance abuse and crime, is also focused on the dangers of teen sexting.
It produced the video below to help drive home the point.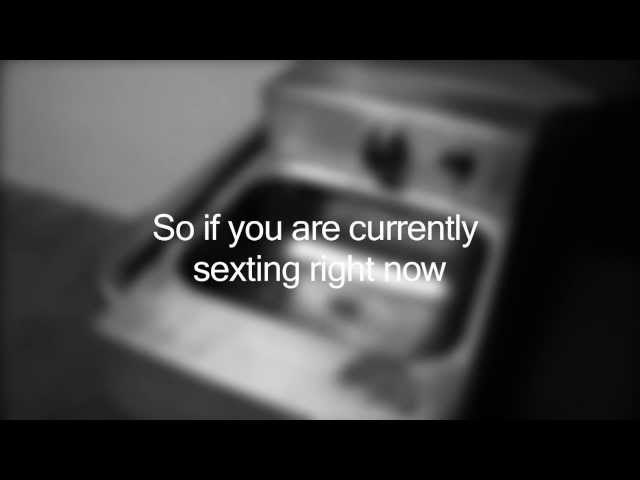 Never assume
"You should never assume that anything your send or post will remain private," said Cyndi Wheless, a juvenile court judge interviewed in the video.
What happens if a child is the recipient of a sexting image or message? Wheless says the child should delete it and tell their parents. Forwarding it to another friend makes the child just as guilty as the person who originated the message.
In the case of sexting, knowledge of the consequences appears to make a difference. The Drexel study found that those who were aware of the potential legal consequences engaged in sexting as minors much less than those who were not.
At the same time, most of the young people who reported being unaware of the potential legal consequences of sexting said they may not have engaged in sexting as a minor if they had known.