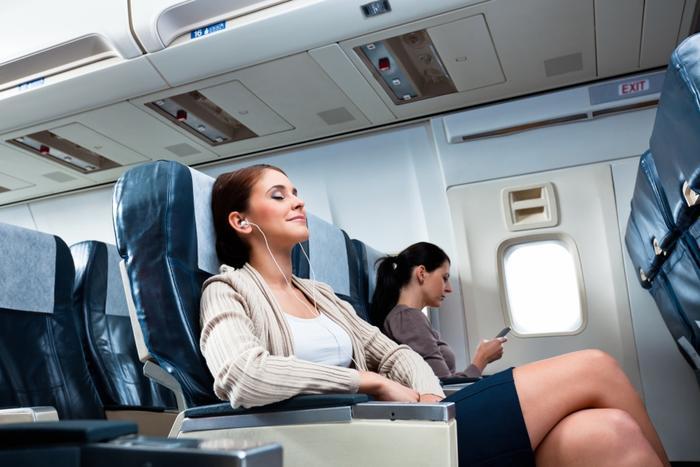 The best bang for the consumer's buck has encountered a little fog. A new study by J.D. Power shows that traditional airlines' (Delta, United, American, Alaska) investment in updated fleets, better airfare value, and an improved focus on customer satisfaction has paid off handsomely. Those carriers enjoyed an 11-point uptick in Power's new 2019 North America Airline Satisfaction Study.
Finishing first among traditional carriers is Alaska Airlines with a score of 801. Delta Air Lines came in second with a score of 788, and American Airlines ranks third with a point total of 764.
"Airlines continue to deliver on the operational side of air travel," said Michael Taylor, Travel Intelligence Lead at J.D. Power. "New technology investments have dramatically improved the reservation and check-in process. Fleets are newer and travelers generally feel that they are getting great value for their money. These improvements have been most profound in the traditional carrier segment, where customer satisfaction has climbed considerably."
Customer satisfaction with the low-cost carriers (e.g., Southwest, Allegiant, Frontier) took a 6-point dip, but the study still found higher overall satisfaction with these companies over traditional carriers.
"While low-cost carriers have historically had the highest levels of customer satisfaction in our study, due to a strong sense of value for money among customers, that line is starting to blur as traditional carriers improve their services and operations," Taylor added.
JetBlue Airways' and Southwest's score of 817 put them in a tie for first place in the low-cost segment.
So, what is it -- better service or cheapest price?
Now that the world is in summer vacation mode, consumers have a big choice to make: pay a little more and disembark with a smile or pay a little less and walk off the plane possibly feeling a little dispirited.
In ConsumerAffairs' ongoing reporting on the airline industry, our coverage mirrors some of what Power's study found.
For example, in the Power survey, Alaska Airlines came in first for the 12th year in a row, adding another trophy to its list of first-place consumer ratings; on the other end, Frontier brought up the rear in customer satisfaction, which echoes another study that found the airline had nearly the same number of complaints as airlines that flew 10 times as many people.
If you're in the midst of planning a trip, you might want to grab your pencil. Here are some of the key findings of Power's study:
Tech investments in reservation and check-in systems pay off. The reservation and check-in experiences are the most satisfying portions of the airline experience, driven by investments in digital check-in technologies, self-service kiosks, and a concerted effort among airlines to improve the efficiency of the pre-flight process.

In-flight service remains a stumbling block. In-flight services, such as seatback entertainment, food service, and Wi-Fi continue to be the lowest-ranked part of the air traveler experience. Specific in-flight amenities that have the greatest positive effect on customer satisfaction are fresh food, seatback games, and seatback live television.
Overall, there is one area where both traditional and low-cost carriers still need a little improvement: in-flight services. "It continues to be the lowest-ranked factor in the study, as many airlines still struggle with in-flight entertainment, connectivity, in-seat power and food service," according to Taylor.