---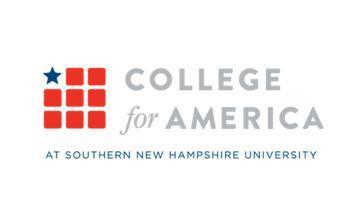 With the cost of higher education still a hot-button issue, it pays to reconsider options for obtaining a college degree.
Getting the full "college experience," living in a dorm, strolling an ivy-covered campus, and being in a fraternity or sorority is still going to cost you. Just ask the millions of graduates and drop outs still paying off student loans.
As we have previously observed, there are some low-cost options if you are willing to work while getting an education and enroll in an online degree program. There is no college social life to go with it, but there is no huge student loan bill at the end either. Hundreds of companies pay all or part of their employees' tuition.
Now, there is yet another option. The National Federation of Independent Business (NFIB) has announced a partnership with College for America at Southern New Hampshire University (SNHU), a private non-profit university that has moved into the online education space in the last decade.
Tuition is $3,000 a year
Under the partnership, owners and employees of NFIB member businesses may enroll at College for America and work toward a degree online at a tuition cost of $3,000 per year – making it one of the lowest tuitions for a four-year institution in the country.
"With College for America, our members can work full time and still obtain fully accredited college degrees to help them better operate and grow their small businesses," said NFIB Sr. Vice President of Marketing Mark Garzone.
College for America was set up specifically to educate students who are already in the workforce. Its degree programs focus on skills needed in the workforce. Students work at their own pace and can earn an associate's or bachelor's degree without having to schedule class time.
A boost to small business
"Small businesses often lack the resources to offer tuition assistance programs and other education benefits that larger companies are able to offer their employees," said Kris Clerkin, executive director of College for America at Southern New Hampshire University. "This partnership with NFIB will provide thousands of small businesses, which are so critical to our country's economy, with the same opportunities to build a stronger, loyal, and more talented workforce."
SNHU was founded in 1932 as a business and accounting school. Its campus is located between Manchester and Hooksett, N.H. It moved heavily into online education programs shortly after changing its name to Southern New Hampshire University in 2001.
SNHU says 70% of College for America students are earning their degree without any debt, and 21% graduate with less than $5,000 in debt.
---