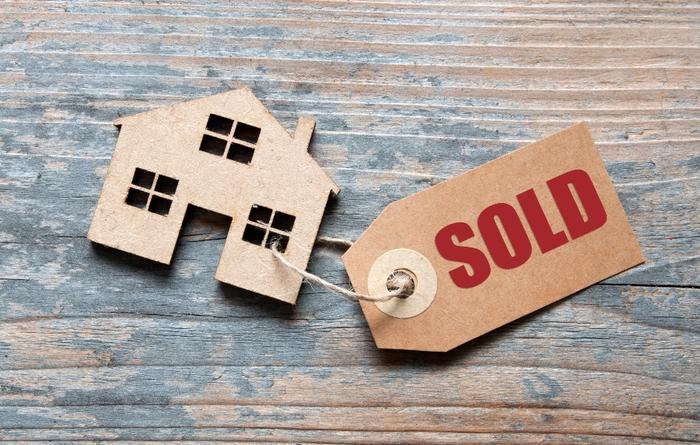 The housing market showed surprising resilience in November, as pending home sales rose 1.2 percent from October and 7.4 percent from November 2018.
Pending home sales reflect sales contracts signed but not yet closed and are considered a leading indicator for housing market activity. The gain was largely driven by strong home sales in the western states.
The housing market has faced increasing headwinds as fewer homes have come on the market and buyers have faced rising prices. Lawrence Yun, NAR's chief economist, says housing inventory has been in decline for six straight months dating back to June but buyers somehow shook it off in November.
"The favorable conditions are expected throughout 2020 as well, but supply is not yet meeting the healthy demand," Yun said.
Favorable interest rates
Mortgage rates have remained low over the last few months, helping to offset higher home prices. Last week, the average interest rate for 30-year fixed-rate mortgages with conforming loan balances increased slightly to 3.99 percent for loans with a 20 percent down payment.
For all of 2019, mortgage rates averaged 3.9 percent, hovering near record lows. In fact, Sam Khater, Freddie Mac's chief economist, reported that the average mortgage rate for 2019 was the fourth-lowest on record.
"Heading into 2020, low mortgage rates and the improving economy will be the major drivers of the housing market with steady increases in home sales, construction, and home prices," Khater said in his report
More of the same in 2020
Freddie Mac predicts housing will continue its growth in 2020, riding the coattails of an accommodative monetary policy and low interest rates. It expects an average 30-year fixed-rate mortgage rate of 3.8 percent in the coming year.
Meanwhile, Freddie Mac predicts the price of housing will cool off over the next two years, with the average home price rising 3.2 percent in 2020 and 2.8 percent in 2021. That compares to the 5 percent gain in 2019 recorded by NAR.
"Sale prices continue to rise, but I am hopeful that we will see price appreciation slow in 2020," said Yun. "Builder confidence levels are high, so we just need housing supply to match and more home construction to take place in the coming year."
The lack of new construction over the last decade is largely responsible for the declining inventory of available homes. Because of rising land and labor costs, builders are also producing fewer entry-level homes that first-time buyers can afford.