---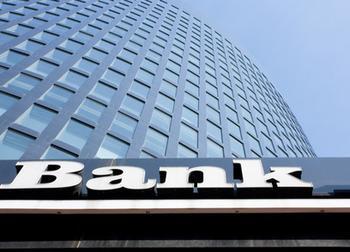 Since the 2008 financial crisis, millions of consumers have become "un-banked," ending their relationship with their bank or credit union.
In many cases, the relationship ended involuntarily. During the credit crisis, many banks unilaterally closed accounts of marginal, unprofitable customers.
In other cases, consumers have decided they can live without a bank, often because they believe they will no longer incur expensive fees.
Regardless of the reason for being un-banked, a new study by NerdWallet, a personal finance website, concludes going without a traditional financial institution will cost you.
Expensive alternatives
The report's authors note that un-banked consumers usually find alternatives to meet their financial needs, such as cashing checks or online bill pay. But the study also notes that the fees for these alternative services often exceed those of banks and other traditional financial institutions.
As the economy has slowly recovered, banks have become a bit more competitive in trying to gain new customers. Finding a free checking account, for example, is easier than it was a few years ago. Banks might require consumers to do a couple of things – such as having a direct deposit and a minimum number of debit transactions each month – but they are usually things the average consumer can easily manage.
Having access to a bank, the study concludes, gives individuals and small businesses a free and convenient way to manage money. And the consumers who need it most, the authors say, are the ones most likely not to have it.
Poor hurt the most
"Poverty in the United States is a vicious cycle with many contributing factors," said Devan Goldstein, a banking expert at NerdWallet. "Basic money management may seem easy to those who grew up outside the cycle, but lack of low-cost, low-friction access to the right products and services can make it much more difficult to stay on the right track financially."
The study found nearly a third of the un-banked say the main reason for not using a bank is they don't have enough money. But the authors argue that the high fees associated with alternative financial services mean they have even less.
Among the study's findings, the average cost of not having a bank account is $196.50 a year for people who use a prepaid debit card that features direct deposit. That cost jumps to $488.89 if the card doesn't offer direct deposit.
When a major bank like Wells Fargo is caught setting up fraudulent accounts for millions of customers, it may make being un-banked more attractive. But this week, the president of the Independent Community Bankers of America drew a distinction between small, independent banks and the mega-banks like Wells Fargo.
Association CEO Camden Fine wrote a letter to key members of Congress, asking them to provide targeted regulatory relief for small banks so they can provide better and less expensive financial services to consumers.
---