---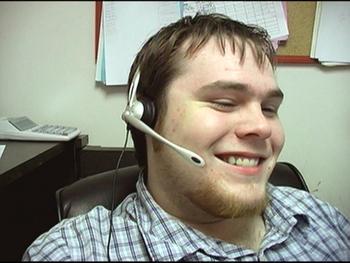 Most would-be scammers try to profit from people's sense of greed: "Hi! I'm the Crown Prince of Nigeria, I want to smuggle $100 million worth of oil money out of my country, and I'll split the proceeds with you if you help me. Also, I'm requesting assistance from total strangers over the Internet because, despite my being royalty with a hundred million bucks, I'm not acquainted with any rich-financier types."
Sleazy, yes, but even worse are the scammers who prey on people's sense of compassion, or concern for their family members. That's the root of the so-called "Grandma scam," where hackers manage to get hold of a [usually elderly] person's contact information – whether by breaking into someone else's email address book or cell phone number list, or scanning Facebook and other social media to mine personal data.
The scammers then contact the would-be victim, usually with a realistic-sounding phone call or email, telling some terrible tale of woe: "Grandma, I'm in desperate trouble and need money to get out of it. Maybe I'm in jail, or stranded in a small town with a broken-down car and no money to repair it, or even stuck in a foreign country after a thief stole my wallet and passport...."
Equal opportunity scammers
Despite the name "Grandma scam," these would-be scammers don't limit themselves to grandparents. Indeed, this week we were the attempted targets of what we'll dub the "Real estate agent with whom you have an extremely slight acquaintance scam," even though we know that label doesn't exactly roll off the tongue. Here is an email our editor received, allegedly from "Brandi," a real estate agent who lives and works in New Jersey:
I know this may sound odd but it all happened very fast. I made a trip to Italy and I misplaced my luggage containing my passport and credit cards. I've contacted my bank and the embassy, the embassy is willing to assist me but my funds are depleted to pay for a new passport fees and other miscellaneous expenses.

I don't have access to my account over and My bank said it would take 5 working days to access funds from my account. Please can you lend me some funds? I'll pay back, as soon as I return home.

I await your response,
A tenuous link
We confirmed that our editor never actually tried buying a house from Brandi or her colleagues, though the two of them are connected on LinkedIn. Presumably the scammer got our editor's email by hacking into Brandi's account. 
Brandi is hardly the only Realtor who's had this problem; a few months ago we personally got a similar-sounding email, allegedly from a rental agent we'd met 18 months before, when we'd moved to a new area and needed a place to live. Though we hadn't had any contact with that agent for over a year and a half, our email address was presumably still in her contact list when a would-be scammer hacked into it.
Maybe you've been rolling your eyes the whole time you've read this. "Who actually falls for these scams?" you wonder. "Who believes a wealthy prince must beg help from total strangers, or a realty agent in a jam would forget about family and friends, and seek a loan from a would-be client she'd last met two years ago?"
But if you have such thoughts, you're not in the scammers' target demographic. In the summer of 2012, Microsoft commissioned a study (available in .pdf form) titled "Why do Nigerian scammers say they are from Nigeria?"
Not too smart
The conclusion was that the scammers deliberately make their emails look and sound as scammy as possible, to weed out anybody who's too smart to fall for it. After all: the scammer doesn't want to waste time stringing along a potential "mark" likely to wise up and back out at the last minute.
This is why there also exist websites like 419hell.com (motto: "It's good to be a jerk — to those who deserve it"), dedicated to stories of people who decided to scam the scammers by stringing them along.
Confession: We've tried doing this ourselves — responding to scam emails and pretending to fall for them — yet we never could get anybody to respond to us more than twice. So for this story, we didn't even try contacting Brandi's money-seeking doppelganger (though we did contact the real Brandi, to warn her about the hacker in her email).
Our editor reports that while working on this story, he got a call from a friendly fellow who said he understood our editor was "interested in making extra money by working from home."
"Nope, got too much money already. I'm trying to get rid of some of it," our editor replied, thinking this would stir the soul of any reputable scammer. Instead, the caller gasped and hung up, apparently not being smart enough to come up with a quick response -- proving that sometimes it's the scammer that's not so quick-witted.
---