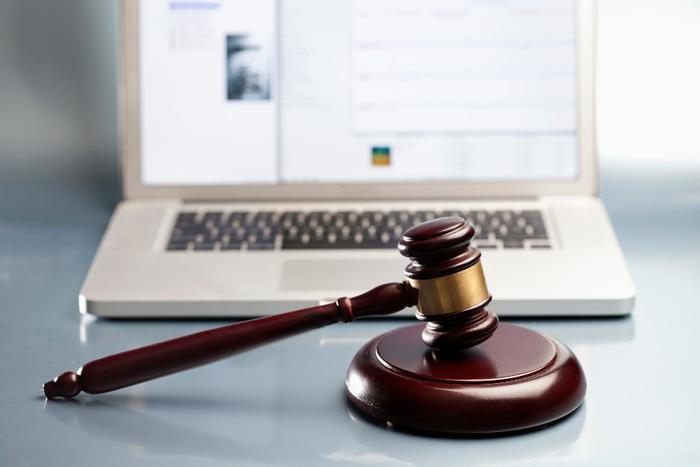 The Federal Trade Commission (FTC) and a group of states, some controlled by Democrats, others by Republicans, are suing Facebook, charging the social media giant of violating antitrust laws.
At issue is Facebook's acquisition, in recent years, of Instagram and WhatsApp. The government accuses Facebook of purchasing those emerging rivals as a means of reducing competition in the social media space.
"Personal social networking is central to the lives of millions of Americans," said Ian Conner, director of the FTC's Bureau of Competition. "Facebook's actions to entrench and maintain its monopoly deny consumers the benefits of competition."
Conner said the suit seeks to "roll back Facebook's anticompetitive conduct," serving notice that the plaintiffs in the lawsuit will seek to force the company to divest itself of Instagram and WhatsApp.
The suit also seeks to prevent Facebook from imposing what it calls "anticompetitive conditions on software developers." It would also require Facebook to seek prior notice and approval for future mergers and acquisitions.
The suit was joined by the attorneys general of 47 states and the District of Columbia.
'Revisionist history'
The government had telegraphed its intentions for months and Facebook pushed back hard against the lawsuit, calling it "revisionist history." In a lengthy statement, Jennifer Newstead, Facebook vice president and general counsel, said the acquisition of both Instagram and WhatsApp was approved by the FTC.
"Now, many years later, with seemingly no regard for settled law or the consequences to innovation and investment, the agency is saying it got it wrong and wants a do-over," Newstead said. "In addition to being revisionist history, this is simply not how the antitrust laws are supposed to work. No American antitrust enforcer has ever brought a case like this before, and for good reason."
The suit was filed amid growing government criticism of "big tech" companies that have not only been enormously successful but have also changed the way Americans get information and communicate with others. The mistrust of "big tech" has lately been the one area of agreement between Republicans and Democrats in hyper-partisan Washington.
Among the five FTC commissioners considering the lawsuit, the two Democratic commissioners joined one of the Republican commissioners in voting to file the action. Two Republican commissioners voted no.
The suit claims Facebook only acquired Instagram and WhatsApp because they posed a threat to Facebook's social media dominance. The FTC approved Facebook's merger with Instagram in 2012 and its acquisition of WhatsApp in 2014.