---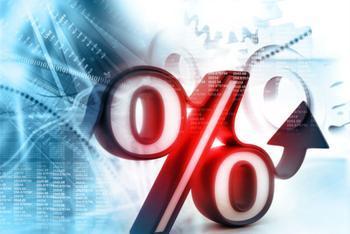 As was widely expected, the Federal Reserve Open Market Committee announced Wednesday that it is raising its short term interest rate a quarter percentage point.
It's only the second interest rate hike in a year and the second in a decade. Yet when Fed Chair Janet Yellen said at a news conference the Fed could hike rates as many as three times in 2017, the stock market swooned.
The Dow Jones Industrial Average, which was fewer than 70 points away from crossing the 20,000 level for the first time, closed 118 points lower. Investors took the comments to mean that the era of cheap money was finally ending.
But what's it mean to the average consumer who isn't a stock market investor? Should you care that the Fed is finally "normalizing" interest rates?
Maybe, but just a little.
First, the Fed's action is most likely to affect consumers who carry a credit card balance. Lenders peg their credit card rates to the Fed's short term rate, and within an hour of the Fed's announcement, US Bank said it is raising its Prime Rate a quarter point, to match the Fed's increase.
Credit card rates will rise
If the Fed hikes rates three more times next year at a quarter-point at a time, you could expect your credit card interest rate to go up a full percentage point, when you factor in the quarter-point increase announced Wednesday.
Mortgage rates are already going up, but not because of the Fed's action. Rather, the bond market is producing higher yields on U.S. Treasury bonds because of the belief that the incoming Trump Administration's policies will cause inflation to rise while spurring economic growth. Mortgage rates are linked to the yield on the 30 year Treasury note.
The Fed wants to increase rates to keep inflation in check, which of course is a benefit to consumers, who do not want to see prices start to rise unless wages also go up.
More return on savings
Consumers who are trying to save money might also benefit from rising interest rates. Bank's have paid almost nothing for nearly a decade because of the low interest rate environment. But that could be about to change.
Jeffrey Gundlach, chief executive of DoubleLine Capital, says the yield on the 10-year bond could hit 3% soon, and if it does he predicts investors will sell stocks and buy bonds because of the guaranteed 3% return. Bond rates, in turn, influence what banks pay on deposits.
In the short run, consumers should not feel the effects of the Fed's December rate hike much at all. As for the anticipated additional hikes next year, the Fed left itself plenty of wiggle room to change its find. After all, last December it also suggested it could raise rates three more times in 2016. And as we saw, it's first hike of the year came yesterday.
---