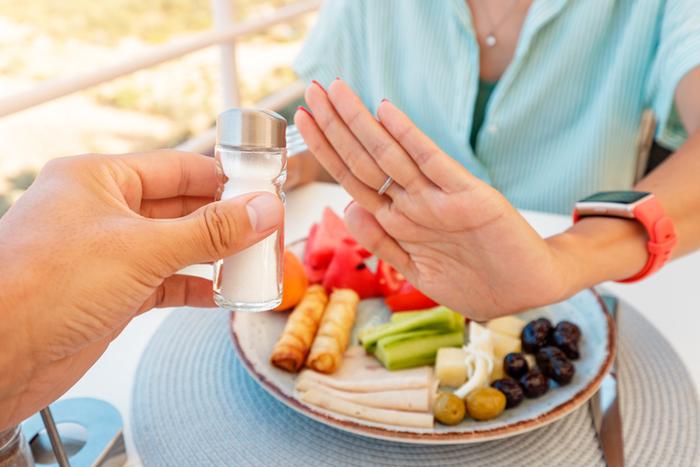 Salt lovers might not like this news, but the Food and Drug Administration (FDA) wants to give food producers the permission to use salt substitutes instead of the real thing. The agency is heralding this move as a way for us all to improve nutrition and reduce the possibility of disease.
The proposed rule – "Use of Salt Substitutes to Reduce the Sodium Content in Standardized Foods" – is part of the Biden administration's strategy on hunger, nutrition, and health designed to end hunger and reduce diet-related diseases by 2030. The FDA is standing firmly behind its decision, too.
"Most people in the U.S. consume too much sodium. The majority of sodium consumed comes from processed, packaged and prepared foods, not from salt people add to their food when cooking or eating," said Susan Mayne, Ph.D., director of the FDA's Center for Food Safety and Applied Nutrition. 
How much is too much? If you consider yourself an "average" consumer, FDA statistics say that you consume an average of 3,400 mg of sodium per day — 47% more than the 2,300 mg currently recommended.
"This effort, combined with the FDA's voluntary sodium reduction targets, is part of the agency's overall nutrition strategy to create a healthier food supply, provide consumers with information to choose healthier foods and improve the health and wellness of our nation," Mayne said.
What changes consumers will see
To make things perfectly clear, this rule would not force manufacturers to reformulate items but merely gives them the flexibility to change the formula on products that have salt or brine listed in their standards of identity (SOI). 
If the FDA's wish gets granted, the short-term target will apply to 160-plus categories of packaged and restaurant-prepared food. These short-term targets are based on a reduction of average sodium intake from current levels of 3,400 mg/day to 3,000 mg/day, and they serve as initial benchmarks for a broad and gradual reduction of sodium in the food supply.
Here's a partial list of those products the FDA shared in its proposed rule:
Acidified milk and cultured milk

Acidified and regular sour cream 

Bread, rolls, and buns

Cane, table, maple, and sorghum syrup

Canned products like applesauce, corn, figs, green beans, mushrooms, oysters, peas, Pacific salmon, tomatoes, tuna

Eggnog 

Frozen peas 

Fruit butter like apple butter

Ketchup

Macaroni and noodle products 

Margarine 

Mayonnaise 

Milk chocolate, sweet chocolate, white chocolate, and breakfast cocoa

Salad dressing 

Self-rising flour and white cornmeal

Tomato concentrates and tomato juice