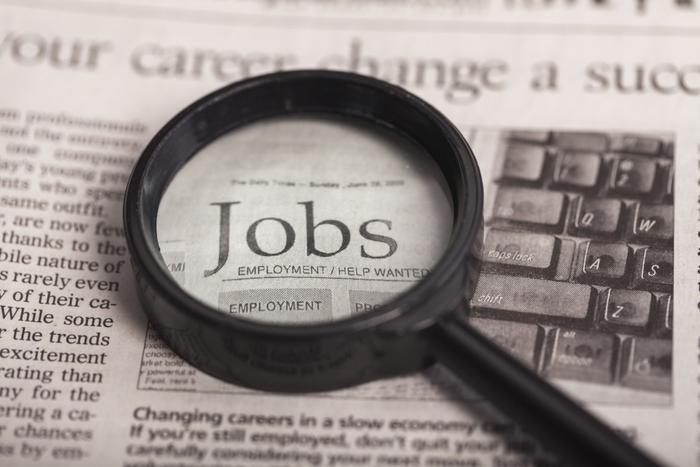 The economy added 136,000 jobs in September, flying in the face of recent data which suggests that the U.S. is sliding into a recession.
The Labor Department reports that the unemployment rate fell to 3.5 percent in September, the lowest level in 50 years. August employment, which was below expectations when it was reported last month, was revised moderately higher.
All in all, the U.S. job market appears to be holding its own in the face of declining manufacturing and heightened concerns around trade issues that have raised the possibility of a recession in the months ahead. In September, at least, the jobs numbers weren't showing it.
As usual, health care and professional and business services led the way in creating new jobs in September despite total private sector employment trending lower for the month. The numbers were offset by an increase in government hiring.
Here's who's hiring
The health care industry added 39,000 jobs last month, pretty much in line with its average monthly gain over the last 12 months. Most of the openings occurred at doctors' offices and clinics.
Jobs in professional and business services increased by 34,000 in September, close to its monthly average of 35,000 so far this year. However, that's down from the 47,000 monthly average throughout 2018.
The retail sector continues to lose jobs. Retail jobs decreased by 11,000 during the month, with apparel retailers leading the way. Since peaking in January 2017, retail trade has lost 197,000 jobs.
The government hired more people last month. Federal hiring for the 2020 Census contributed only 1,000 jobs, but total hiring was up by 22,000. The government has added 147,000 jobs over the past 12 months, mostly in local government.
There wasn't much of an increase in workers' pay last month. The government reports average hourly earnings came in at $28.09, a penny less than in August, which recorded a sharp gain over July.
For those who are unemployed, the number of people who lost jobs and people who completed temporary jobs fell by 304,000 to 2.6 million in September. The number of people joining the workforce for the first time rose by 103,000.