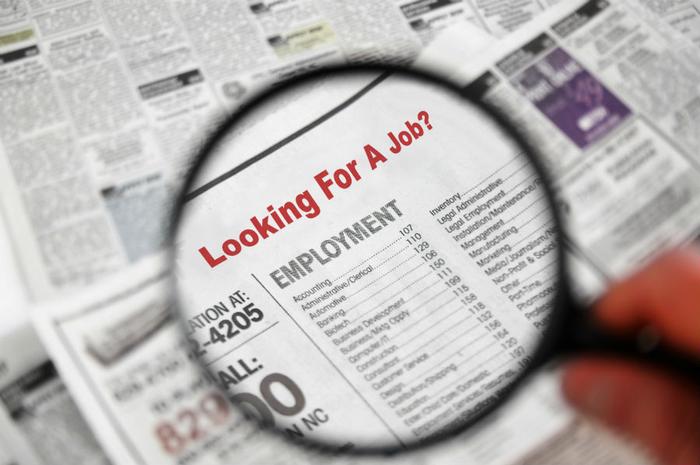 The nation's economy added fewer jobs than expected last month, but workers enjoyed a modest boost in wages.
In its monthly report, the Bureau of Labor Statistics counted 103,000 new non-farm jobs in March, well short of estimates. However, February's robust growth of more than 300,000 jobs was revised higher.
The nation's unemployment rate remained at 4.1 percent, and the labor force participation rate remained little changed at 62.9 percent.
Among demographic groups, the unemployment rates for adult men and adult women were the same -- 3.7 percent. Among ethnic groups, Asians have the lowest jobless rate, at 3.1 percent, followed by whites, at 3.6 percent. The unemployment rate among Hispanics was 5.1 percent and 6.9 percent among African Americans.
Sectors that added jobs
It was a little easier to find jobs last month in the manufacturing, healthcare, and mining industries. However, it was not a good month for workers in construction and retail. Both sectors lost employees.
After adding 65,000 workers in February, construction jobs fell by 15,000 in March. It was much the same story for retail, which added 47,000 jobs in February but gave back 4,000 of them last month.
It was easier to find a job in healthcare and manufacturing last month. Both sectors added 22,000 jobs. Over the last 12 months, U.S. manufacturers have added 232,000 jobs.
The mining industry added 9,000 jobs in March, with most of them in mining support jobs and oil and gas exploration.
Employees earned a little more money last month, but it wasn't enough to set off inflation fears at the Federal Reserve. Average hourly earnings for all employees on private nonfarm payrolls rose by 8 cents to $26.82. Over the last 12 months, wages are up 71 cents, or 2.7 percent.