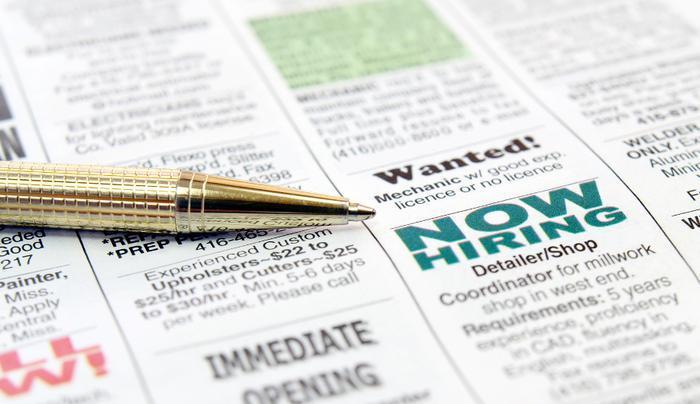 The economy added 224,000 jobs in June, as fears of a slowdown in the economy didn't show up in hiring. The Labor Department reports that the unemployment rate edged up to 3.7 percent due to more people looking for work.
"Over the month, notable job gains occurred in professional and business services, in health care, and in transportation and warehousing," said William Beach, commissioner of the Bureau of Labor Statistics.
But the retail sector -- often a place where young people get their first jobs -- continued to shrink in June. The retail sector lost 6,000 jobs, the fifth straight month that employment in that sector has declined. 
Economists have pointed to two main reasons that retail jobs are disappearing. They point out that more retail shopping continues to shift to online channels. At the same time, brick and mortar retailers are making greater use of automation.
"Broadly speaking, retail is a sector where automation has been particularly present," Nathan Sheets, chief economist at PGIM Fixed Income, recently told CNBC. "Self-checkouts are now common. If you're not sure about a price, you scan the bar code rather than asking a worker."
Where the jobs are
Jobs were the most plentiful last month in professional and business services companies. That sector grew by 51,000 after also outpacing other industries in May. Employment growth in the first half of the year has averaged 35,000 a month.
Health care was also doing a lot of hiring last month, adding 35,000 jobs. That sector has grown by 403,000 jobs over the last 12 months. Hiring was also strong in transportation and warehousing, growing by 24,000 jobs. With the arrival of summer weather, construction hiring rose by 21,000.
Paychecks also rose in June but at a slower pace than in previous economic recoveries. Average hourly earnings are up 3.1 percent in the last 12 months.
Impact on the Fed
The jobs numbers are closely watched by the Federal Reserve as it gauges the health of the economy. In the sometimes bizarro world of Wall Street, stocks fell on the news because the June number was stronger than expected.
Gad Levanon, chief economist, North America, at The Conference Board, says the prevailing wisdom before Friday was that the economy was slowing down. He says that's much less certain now. 
"We expect the U.S. economy to continue to grow slightly above its long-term two percent trend through at least the end of the year, generating enough job growth to continue tightening the labor market," Levanon said. "In such a scenario, the need to cut the Federal Funds rate would lessen.
Before the release of the employment report, the market appeared to have assumed the Fed would cut interest rates when it meets later this month. Analysts say that's less certain now.