---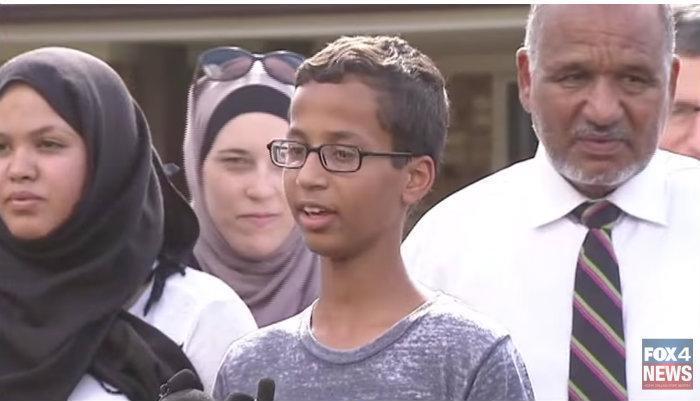 After Ahmed Mohamed brought a clock he built -- or a disassembled old Radio Shack clock, depending on what you want to believe -- to school, quite a few Texans wanted to run him out of town.
They're getting their wish. Mohamed, 14, is moving to Doha, Qatar, having accepted an offer from the Qatar Foundation for Education, Science and Community Development (QF).
You'll recall that Mohamed was arrested when he brought his rather crude-looking clock to school in Irving, Texas, because his teacher thought it looked dangerous. 
He was later released but never received an apology from Irving police. In fact, police chief Larry Boyd stuck to his story that the clock did indeed look dangerous. Irving Mayor Beth Van Duyne went on Glenn Beck's TV show and intimated that there was more to the story -- something sinister.
Lots of people in Irving bought Beck's suggestion that Mohamed and his family might be part of an Islamist plot against Irving.
Never went back
Mohamed never return to MacArthur High School, although he did make a quick trip to Washington, D.C., where he got a warm reception at the White House. He was invited to meet Facebook founder Mark Zuckerberg.
But while he got a warm reception around the country, Texas basically told him to go to hell. Fortunately, the Qatar Foundation offer came along instead and he will be going to Doha instead.
"I really enjoyed my time at Education City, where I met other kids like me who are part of the Young Innovators Program. Qatar was a cool place to visit. I loved the city of Doha because it's so modern. I saw so many amazing schools there, many of them campuses of famous American universities. The teachers were great. I think I will learn a lot and have fun too," Mohamed said in a prepared statement.
---