---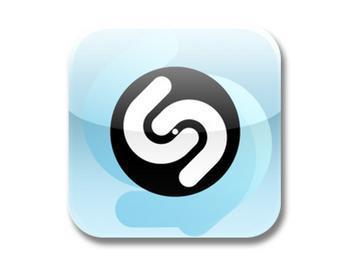 If you've been using the artist and music app Shazam that allows you to identify a certain a song that's playing and who the artist is, you might find its new TV feature appealing.
Let's say you're watching the HBO comedy series "Girls" and you want to know exactly what Marnie—one of the main characters—is wearing.
Or let's say you're viewing the "Today Show" and you're dying to know the designer behind Matt Lauer's suit. You can use Shazam and it will tell you who the designer is and other important information that will help you locate the suit and buy it.
The creators of Shazam say the new feature will work in the same way the music component does, by allowing you to "tag" a TV show so you can get information on what that product is and how to get it.
A little ways back, the creators of Shazam added the TV feature after a countless number of users were using the app to learn which songs they were hearing, no matter how old or obscure the songs were, and once that new feature was added, users of the app could tag a program and receive fan information like how to get merchandise and other details of a show a fan may want.
Media engagement
Andrew Fisher, CEO of Shazam, said the company is calling this added TV feature "media engagement," and he expects it to make some pretty big waves in the market.
"We have the ability to identify the product in a TV show, so that when somebody Shazams it, they could find out where a presenter's dress is from in one click," said Fisher in an interview with The Guardian. "We are focused on creating a new category, which we call media engagement."
"We make it easier for consumers to engage with a brand of a piece of content they are interested in, without having to go through search engines, then mining the results," he said. "That works with both TV programming and advertising: a 30-second slot can be turned into a three-minute brand engagement and more."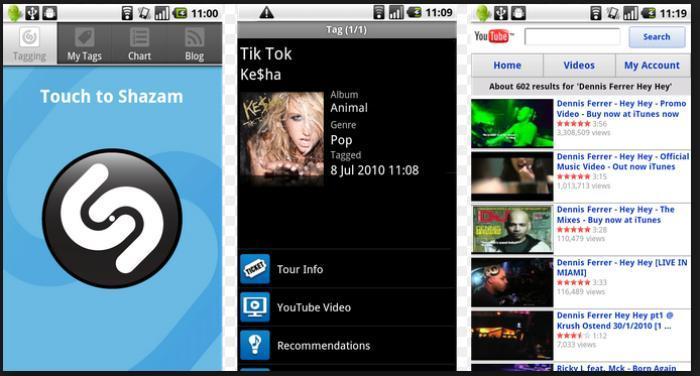 The way the music and TV features of the app work, is by the company creating an extremely large database of content, so when users tag something, it takes that particular snippet of what's being tagged and matches it to the content in the database.
In addition, Fisher says that getting background information on TV programs through Shazam is much better than simply hitting the info button on your cable remote, because doing it that way makes everyone watching the show with you have to view the background information too.
More control
Shazam allows each individual viewer to have more control over researching a particular program while it's playing.
"With Shazam, individuals can access a cast list, details of the soundtrack, read tweets from the actors, check out the script, buy onscreen product and a whole lot more on their individual mobile devices without disrupting anyone else's viewing," explained Fisher.
With the music component of Shazam already being used by people all over the world and the TV feature just starting to make a splash among users, Shazam could be the new way we search for most things in the future.
Of course now, one needs to use a search engine like Google to research something and after typing or speaking what you want to search, information pops up, which is fast, but still takes a little time.
But imagine a service like Shazam where all you had to do was allow your phone to touch something or tag it, and afterwards, you'd immediately know everything you wanted to know about the item you searched.
It's clear to see Shazam's creators have grasped the fact that many consumers are all about obtaining background information to the things they're interested in these days, and it's just not good enough to watch, listen or buy something without doing a fair share of investigating first.
So in the future, Shazam being used to tell a person what type of car that's driving down the road may be possible or tagging what a person is eating or wearing in person could be possible too.
And Shazam isn't only benefitting consumers, says Fisher, because companies are taking advantage of the app too, which makes sense, because if you're a brand that wants to capture a particular audience, why not work with one of the hottest apps on the market to reach them.
"Global brand advertising is worth about $1 trillion, so anyone who can tap into that is going to be richly rewarded, said Fisher. "We want Shazam to be that company. There are 5 billion mobile phones in the world, so we are only at 5% of the market opportunity: that's a lot of growth and development potential."
---