---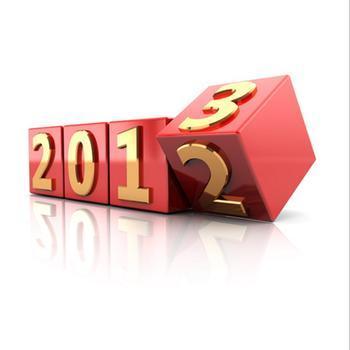 Well, it's almost that time of year again where we break out the Champagne, gather the confetti and put on those silly paper hats. And as people try to mouth the words to Auld Lang Syne, they'll also be recalling some of their experiences over the past 12 months, which will be a combination of memory flashes surrounding work experiences, the happenings in their personal lives and the events that took place with their friends, family members and co-workers.
Many will also recall some of the experiences they had with certain products, brands and companies in 2012, as consumers wrote to us about everything from furniture they purchased, to plunking money down on dating sites and not finding the love they were looking for.
Here's a look at a few of the companies that were on consumers' minds in 2012. These companies were selected not on the basis of how often they were reviewed but rather, how often consumers viewed their pages on our site.
So, being ono this list doesn't necessarily mean consumers are more upset with these companies than with others, it just means they're interested in finding out more about them.
Emerson TV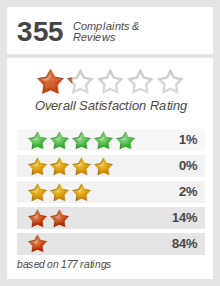 Probably the most talked-about company this year was Emerson, which released a string of new TVs that a lot of people weren't too thrilled about.
The first comment in 2012 about Emerson TVs came on January 3, from Mike of Webberville, Mich., and the last comment was written by Jill of Topsahm, Vt. on December 21.
Both readers -- and many in-between -- gave Emerson a negative review and each gave the company a personal satisfaction rating of just one out of five stars.
Jill received an Emerson TV by delivery with no power cord and received practically no assistance from the company to get it delivered, Mike bought two TVs that didn't even work.
There's no doubt that it's been a rough year for the electronics company, according to some reviews, and whether Emerson is able to improve some of its products and customer service issues in 2013 remains to be seen.
"I bought two Emerson 32-inch LCD TVs at Christmas and neither one worked," wrote Mike just two days into 2012. "What a joke. I have a lot better things to do with my time than drag TVs back and forth to Wal-Mart."
Samsung TV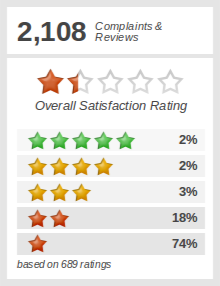 Samsung TV was close behind Emerson, thanks largely to problems with a capacitor in the power supply that can cause the flat-screen TVs to fail at an early age.
"I called Samsung with the problem and set up a service. They came out today and replaced the capacitor that Samsung would pay for. The TV is still doing the same thing. The TV is still turning on and off even after being 'repaired,'" Karen of Lakeland, Fla., wrote. "I was then told by the repairman that it was the main board that's needed to be replaced. Samsung's not paying for that.
"I called Samsung and they said that the main board is not covered under the defect with the TV. I looked at all the complaints and now know that other customers are having the same problem even after repair. Same thing - main board needs to be replaced. Samsung is supposed to have someone call me in 2-3 days. We'll see. Very disappointed. I paid over $1,500 for this TV!"
Whatever the brand, the sad truth is that flat-screen TVs are more prone to problems than their ancestors. They also use a lot more power than traditional TVs and cost a lot more. So maybe it's time to get used to watching TV and movies on our iPads and other handheld devices?
Kevin Trudeau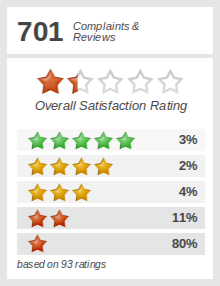 Another huge topic of conversation among readers in 2012 was Mr. Kevin Trudeau and his many They-Don't-Want-You-to-Know-About books and infomercials.
Robert of Newnan, Ga. posted about Trudeau's book Free Money and said there was nothing free about the ideas offered and the book itself was a waste of time and cost.
"My wife bought the book Free Money without researching it or Mr. Trudeau," he wrote.
"Anyone can go on the Internet and note the things written in this worthless book. Our 10-year-old daughter took one look at it and said, 'Nothing is free.' It's wisdom from the mouth of a child. The only person making 'Free Money' is Mr. Trudeau."
Select Comfort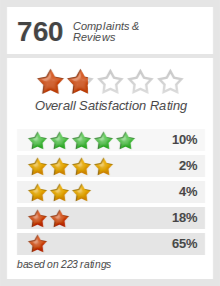 Readers also had plenty to share about the Select Comfort Corporation and its popular Sleep Number Beds, as the company received a bevy of consumer reviews that had a lot to do with the bed's motor not functioning properly, the firmness and softness levels of the mattress being inaccurate and experiencing delays in delivery.
Although there were some satisfied customers who wrote to us about the Sleep Number bed, the majority of readers felt they were short changed in the area of the actual product or by the customer service reps they dealt with.
Judith of Pennsylvania wrote in July of this year about having to fork over extra amounts of money for a faulty motor to be replaced.
"They said they I needed a new motor as it was losing air," she wrote. "I replaced the motor with the remote and had to pay $275. This August, the chamber is still losing air. They had me cap it off and guess what, it's still losing air. Now, I need to replace the bed which is now going to cost me $125."
Quicken Loans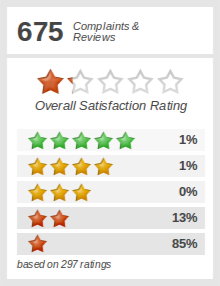 Quicken Loans was also on the minds of consumers this year, as the company angered a lot of readers who wanted to settle a variety of financial issues.
In September, Eddie of Richmond, Va. warned consumers about what he saw as the company's level of disorganization, and he said if you use Quicken Loans you'd better proceed with a lot of patience and allow extra time for mistakes.
"I applied for a mortgage loan with Quicken Loans," Eddie wrote. "They have an inexperienced team who do nothing but drag their feet for two months through the whole loan process. They will have you resubmitting the same paperwork over and over because they are so disorganized."
Not all bad
It's always worth noting that our site tends to attract more negative than positive reviews, simply because consumers are more motivated to post negative reviews. No doubt there are thousands if not millions of consumers who have been at least somewhat happy with products from the companies mentioned here.
But, on the other hand, it never hurts to be cautious. Before making any major purchase, it's always a good idea to check what other consumers are saying about the product or service you're considering.
Thanks for being with us in 2012. It's consumer input that powers our site, and we're looking forward to our 15th year with you in 2013.
---