---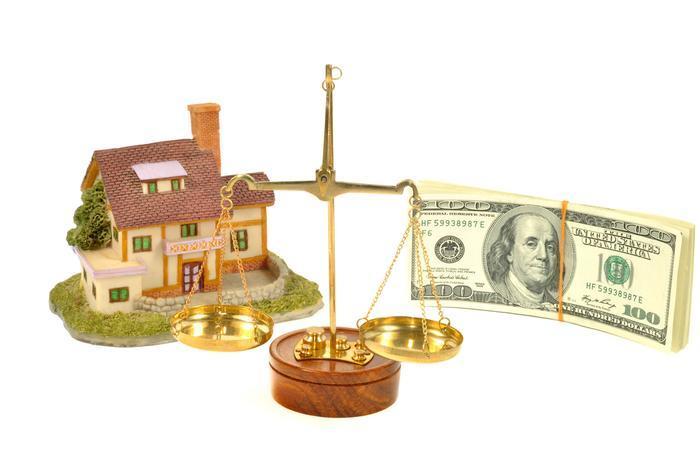 Home prices continued their rise across the country over the last 12 months during June, according to the S&P/Case-Shiller Home Price Indices.
The latest data shows that on a year-over-year basis, June was a better month for price hikes than May. The National Home Price Index, which covers all nine U.S. census divisions, recorded a 4.5% annual increase in June versus a 4.4% increase in May.
The 10-City Composite had marginally lower year-over-year gains, with an increase of 4.6% year-over-year. The 20-City Composite year-over-year pace was virtually flat, rising 5.0% year-over-year.
Way out west
Denver, San Francisco, and Dallas reported the highest year-over-year gains among the 20 cities with price increases of 10.2%, 9.5%, and 8.2%, respectively. Eleven cities reported greater price increases in the year ending June 2015 over the year ending May 2015.
Denver is the only city with a double digit increase, and Phoenix and Detroit had the longest streaks of year-over-year increases. Phoenix reported a 4.1% in June 2015, the seventh consecutive year-over-year increase. Detroit recorded 5.7% in June 2015, the sixth consecutive year-over-year increase.
"Nationally, home prices continue to rise at a 4-5% annual rate, two to three times the rate of inflation," said David M. Blitzer, managing director and chairman of the Index Committee at S&P Dow Jones Indices. "While prices in San Francisco and Denver are rising far faster than those in Washington D.C., New York or Cleveland, the city-to-city price patterns are little-changed in the last year. Washington saw the smallest year-over-year gains in five of the last six months; San Francisco and Denver ranked either first or second of all cities in the last five months. The price gains have been consistent as the unemployment rate declined with steady inflation and an unchanged Fed policy."
Month-over-month
Before seasonal adjustment, the National index and 20-City Composite both reported gains of 1.0% month-over-month in June. The 10-City Composite posted a month-over-month gain of 0.9%. After seasonal adjustment, the National index posted a gain of 0.1% while the 10-City and 20-City Composites were both down 0.1% month-over-month.
All 20 cities reported increases in June before seasonal adjustment; after seasonal adjustment, nine were down, nine were up, and two were unchanged.
FHFA prices
Separately the Federal Housing Finance Agency (FHFA) House Price Index (HPI) shows prices were up 1.2% in the second quarter -- the 16th consecutive quarterly price increase in the purchase-only, seasonally adjusted index. FHFA's seasonally adjusted monthly index for June was up 0.2% from May. House prices rose 5.4% from a year earlier.
"Home price growth in the second quarter once again far exceeded the pace of overall inflation, even as mortgage rates drifted upwards," said FHFA Principal Economist Andrew Leventis. "Although too early to tell whether it's a sign of a slowdown, the monthly appreciation rate in June was more modest than we have seen in a while."
Report highlights
Home prices rose in every state between the second quarter of 2014 and the second quarter of 2015. The top five areas in annual appreciation: 1) Colorado – 10.6%, 2) Nevada – 10.5%, 3) Florida – 9.7%, 4) Hawaii – 9.5% and 5) Washington – 8.8%.
Among the 100 most-populated metropolitan areas in the U.S., four-quarter price increases were greatest in San Francisco-Redwood City-South San Francisco, Calif., where prices increased by 18.3%. Prices were weakest in the Allentown-Bethlehem-Easton, Pa.-N.J., where they fell -1.1%.
Of the nine census divisions, the South Atlantic division experienced the strongest increase in the second quarter, posting a 1.7% quarterly increase and a 6.1% increase since last year. House price appreciation was weakest in the Middle Atlantic division, where prices were flat in the second quarter.
The HPI is calculated using home sales price information from mortgages sold to, or guaranteed by, Fannie Mae and Freddie Mac.
The complete report is avaliable on the FHFA website.
---