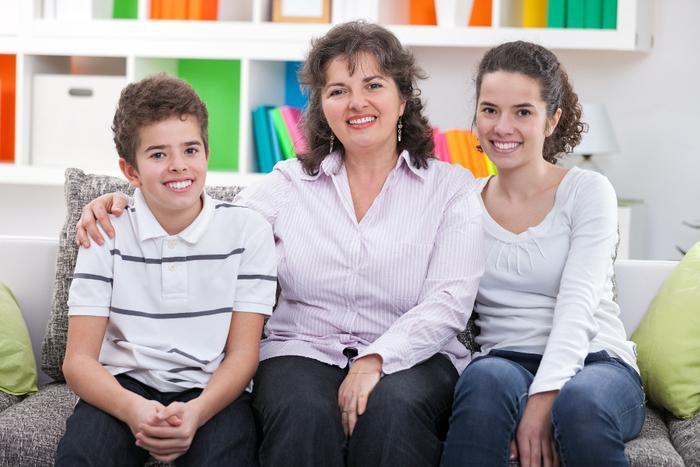 In addition to shouldering the everyday stress of parenthood, single parents often have a greater financial burden to bear.
Scraping together enough money to cover the bill for groceries, childcare, and other expenses can be tough on a single income, but some states offer financial help for struggling single parents.
In a new study, GoBankingRates looked at eight key factors to find out which U.S. states are the most and least single-parent friendly.
New Jersey tops the list
To come up with its findings, the personal finance website looked at factors including each state's median household income, average cost of groceries for a family, and the annual cost of childcare for two kids.
The study also looked at whether or not the state offers state support in the form of paid family leave, an earned-income tax credit on top of the federal credit, and whether the state has adopted the Medicaid expansion under the Affordable Care Act.
With a median household income of just over $72,000 and all three of the aforementioned single-parent support systems, New Jersey was found to be the best state for single parents to raise children.
Here are the top five best states for single parents to raise children, according to GoBankingRates:
New Jersey

Rhode Island

Michigan

Washington 

Illinois 
Meanwhile, the states that offer the least support and financial security for single parents include Florida, Alabama, Mississippi, and surrounding southern states, according to the study.