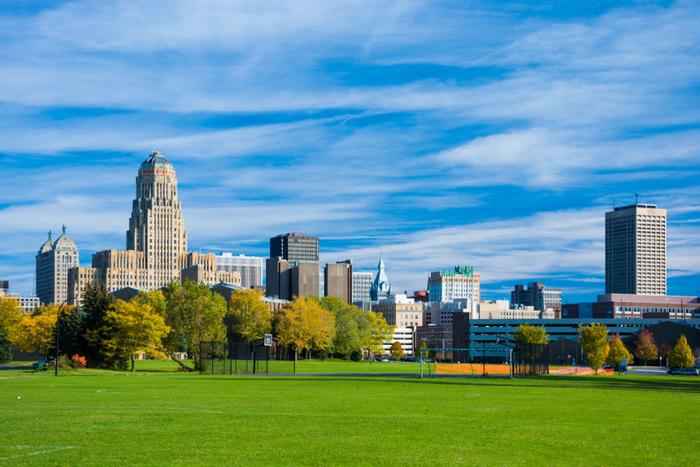 Where would you go if you lost your job, split with your significant other, or had some setback that caused you to contemplate starting over? It's a difficult question, and many consumers might not know where to start.
Fortunately, LendingTree has done the research for you. The online lender has published a study that ranks the best cities for those seeking a fresh start.
The study looked at eight variables in the 50 largest U.S, metro areas, ranking them as the most conducive for starting a new career and improving health, love life, and finances.
It considered local median income, rent prices, and state laws protecting consumers from aggressive debt collection. To make the list, cities had to provide opportunities for employment and career advancement.
The top 10
The top 10 metro areas identified by the study are:
Buffalo, N.Y.

Minneapolis, Minn.

Salt Lake City, Utah

Austin, Tex.

Hartford, Conn.

San Diego, Calif.

Milwaukee, Wis.

Baltimore, Md.

Richmond, Va.

Boston, Mass.
Other metro areas making the list include Raleigh, N.C., San Antonio, Tex., Columbus, Ohio, Phoenix, Ariz., and Indianapolis, Ind.
LendingTree says Buffalo tops its list because it has the lowest median rent – $738 – of any city it studied. It also found 94 percent of its adults over 35 are covered by health insurance.
Minneapolis placed highly on the list due to its extremely low unemployment rate. Minneapolis residents over 35 earn a median salary of $70,915.
Salt Lake City came in at number three because it has a high percentage of residents over 35 enrolled in school and single. It also shows up well when it comes to low rents and high incomes.
To gauge how residents of these different cities are doing financially, LendingTree looked at average credit scores. It gave extra points to communities where it found credit scores rose at the fastest rate, suggesting residents were improving their financial standing.