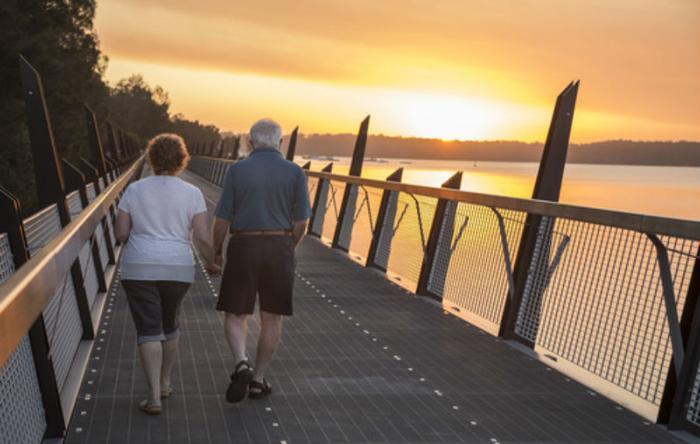 Choosing a place to retire is a highly personal decision, and it involves a lot of factors.
For example, you might prefer a warmer climate, a certain size city, a low cost of living, and access to top quality healthcare. All might go into your decision, but individuals will give more weight to some factors than others based on what's most important to them.
That said, there are metrics that can be used to evaluate locations and see how they stack up against one another. Personal finance site WalletHub conducted such an analysis, using "affordability," "activities," "health care," and "quality of life" as ways to compare cities.
Orlando is number 1
Using those metrics, it picks Orlando as the best place in America to retire, with an overall score of 59.93. Orlando scores high on affordability, healthcare, and activities, but not so much in quality of life.
Tampa is second on the list, scoring in the top 10 for affordability and activities and in the top 80 for healthcare and quality of life.
Miami is third, but it might not be everyone's choice. That's because it scores very high -- number four in activities -- but is 117th in quality of life. It's also not that affordable. So, you might begin to see how this works -- a ranking might mean less to you if its top attributes are less important to you.
Newark at the bottom
At the bottom of the ranking is Newark, N.J., which in all fairness has probably never presented itself as a retirement Mecca. According to WalletHub, it's not that affordable, there's not that much to do, healthcare is lacking, and the quality of life is not that good.
Providence, R.I., comes out only slightly better. The city ranks 87th in activities, but in the other three categories it ranks anywhere from 133rd to 146th.
San Bernadino, Calif., is in a similar situation. It ranks 71st in affordability and 148th in activities. It also receives fairly low marks for quality of life and healthcare.
Make your own list
In choosing a place to retire, it's helpful to make a list of things that may or may not be important to you. Low taxes and low housing costs, for example, should be important for most retirees living on a fixed income.
Proximity to family may, or may not be that important, depending on how you get along with your family. If you plan to do a lot of traveling, access to a good but easy-to-use airport could be an important factor.
Of course, if you find your present home meets all your needs, maybe you just stay where you are. After all, just because you retire doesn't mean you have to relocate.