---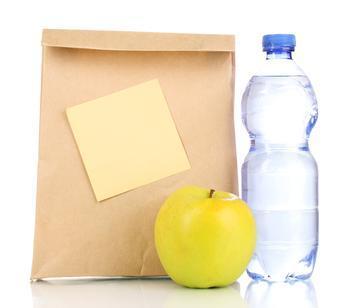 If you've looked for places to tighten your budget but still find you need to cut, take a look at what you do at lunchtime. Many of us, it turns out, think nothing of buying lunch out each day.
A recent study by Accounting Principals, a finance and accounting staffing firm, found that 66 percent of employees buy their lunch instead of packing it, costing them an average of $37 per week – nearly $2,000 a year.
Most of us don't realize how much we're spending at work. When the surveytakers asked respondents which work-related expense they would most like to be reimbursed for, most people said commuting costs. Only 11 percent chose lunchtime expenses.
"Small – but consistent -- expenses add up quickly over time, and it can be difficult for consumers to realize it because they're only spending a few dollars at a time. But, as our survey shows, those few dollars can quickly turn into a few thousand dollars," said Jodi Chavez, senior vice president, Accounting Principals. "Additionally, when you look at it over a worker's lifetime, that number grows exponentially. Consider the average American who works for about 40 years, starting their first job around age 22. By the time they retire at age 62 they would have spent at minimum $120,000 on coffee and lunch, not including inflation."
Younger workers are more inclined to spend more on lunch and less inclined to brown-bag it. The survey found that younger professionals age 18-34 spend almost twice as much on coffee during the week than those ages 45 and over. They also shell out more for lunch, spending an average of $44.78 per week on lunch compared to their older colleagues who spend $31.80 per week.
Not as healthy
Not only is grabbing lunch at the corner deli more expensive, it can be less healthy.
"Restaurant meals are typically high in calories, fat and sodium," said University of Alabama Birmingham (UAB) Assistant Professor of Nutrition Sciences Beth Kitchin. "It is possible for you to make good choices – but it's harder to make healthy choices when the temptation is staring at you."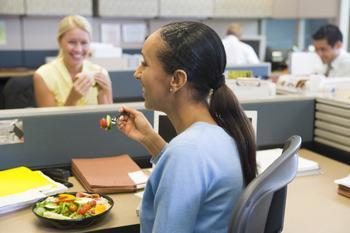 Kitchin said packing a lunch can make healthier decisions easier.
"Bento style -- where you pack several single portions in a box -- offers a lot of opportunity to get creative and really use the resources you have on hand," Kitchin said. "Grab some of the leftover chicken from the night before. Add some carrot sticks, cheese and crackers – basically any finger food that travels well."
When taking your lunch to school or work, nutritionists suggest packing simple, well-rounded meals.
It doesn't have to be fancy, just healthy and balanced; it should have a protein, a carbohydrate, fruits and vegetables, even a fat.
Some people may resist brown-bagging because it requires a bit of planning. But getting organized makes it easier. Prepare foods on the weekend, so they are ready to grab in the mornings.
Store something like a jar of peanut butter and a box of crackers in a desk drawer at work. If you are in a rush some morning, at least you have a lunch starter. Perhaps add a piece of fruit or some cheese from a grocery store on your way to the office.
In fact, many supermarkets have salad bars, allowing your to pick up a salad on your way to work. It costs less and is healthier than a sandwich from the downstairs coffee shop.
Subsidized lunch
In a bid to encourage employees to stay in for lunch and even eat at their desks, some companies have begun providing free or subsidized lunches in the office. Chavez says its a good idea.
"As the recovery gains momentum and companies look to attract and retain talent, they should consider worrying less about big-ticket discounts and focus instead on what will impact their employees' happiness every day," she said. "Small improvements around the office, such as better equipment, food and drinks, can make a big difference in workers' morale. After all it is often the little things in life that tend to make people the happiest."
---