---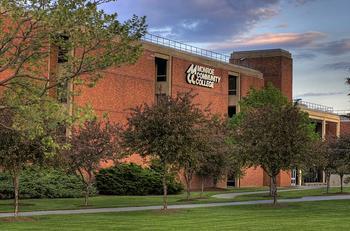 With the month of June now here, high school seniors from all around the country are slipping on their caps and gowns, walking across stages to receive diplomas and starting whole new lives.
Once September rolls around, some will be in a new job, while others will go to a four-year school or a community college.
But what are the benefits of going to a community college and getting an associate's degree? Is going to a four-year school better?
Some might say a two-year degree won't get you much these days.
The value of a degree
But that's wrong, says Shandon Guthrie, a Nevada philosophy professor. He received his associate's degree and said community college put him on a great path.
"It's my only degree I possess outside of my primary field of philosophy," said Guthrie in a published interview. "It helped me tremendously in advancing my knowledge of science and has served as a backdrop for my avocation in science as I steered into using physics and engineering as factors in my study."
Anthony Carnevale, director of Georgetown's Center on Education and the Workforce, believes a person with an associate's degree can compete quite well in today's job market, but it's all about choosing the right course of study.
"It's a system in which you can't just have an ambition to go to college and get a degree," said Carnevale in an interview with TheHuffington Post. "You have to pay attention to the courses and the content of your degree.
"The degree level matters, but a lot less than it used to. What matters is what you take. Thinking about it as a hierarchy of degrees isn't the way to think about it anymore," he said.
Choosing your field
According to NerdScholar, a site that helps parents and students with the college process, getting an associate's degree in the right field can lead to some pretty decent pay.
In 2010, the average pay for a radiation therapist was $74,980. Nuclear medicine technologists earned $68,560 and dental hygienists earned $68,250 on average.
There are good paying jobs in other fields too.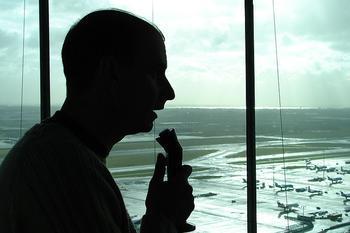 Air traffic controllers earned $108,040 in 2010, construction managers $83,860 and electrical and electronic engineering technicians earned $56,040 -- and all of these jobs only required a two year degree.
Avoiding debt
But it's not only what community college graduates can earn that may be surprising, it's how much of that pay they can actually keep.
According to the site CampusExplorer.com, the average debt for a person receiving a bachelor's degree is $20,000, compared to just a few thousand dollars at a community college.
And based on figures from CollegeBoard.org, the average cost for a two-year college was $2,713 in 2010, compared to $7,605 at a public four-year institution.
Ashley Johnson, recruiter for Schneider Electric, said her company looks for people with associate's degrees, because they seem to have a tremendous amount of hands on experience.
"An associate's degree is great for us," she said while speaking at a job fair. "We have a lot of hands on positions for building automation, HVAC (heating, ventilation and air conditioning), network specialists and now on the security and IT side.
"There are great positions that allow you to get in the field, start working, [while] working with people that are more senior in their career," noted Johnson.
Is more better?
Of course there have been several studies that show more education means higher pay, so going to a four-year school certainly isn't bad. But experts say more people should consider going to a community college, especially those families who may need to take out a big loan for a four year institution.
Guthrie says getting his associate's degree before going to a four year school worked in his favor when it came to finding a job, because it looked like he had extra schooling.
"Getting a dual major can accomplish the same thing," he said. "But I do believe that on paper when people examine your resume, they will see the associate's degree as a separate emphasis, having been studied in its own right. It proves stability and independent accomplishment -- something the dual major might not necessarily accomplish."
---